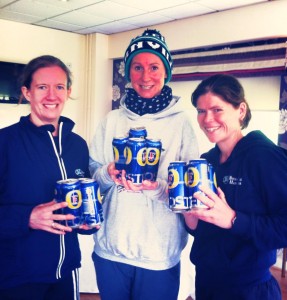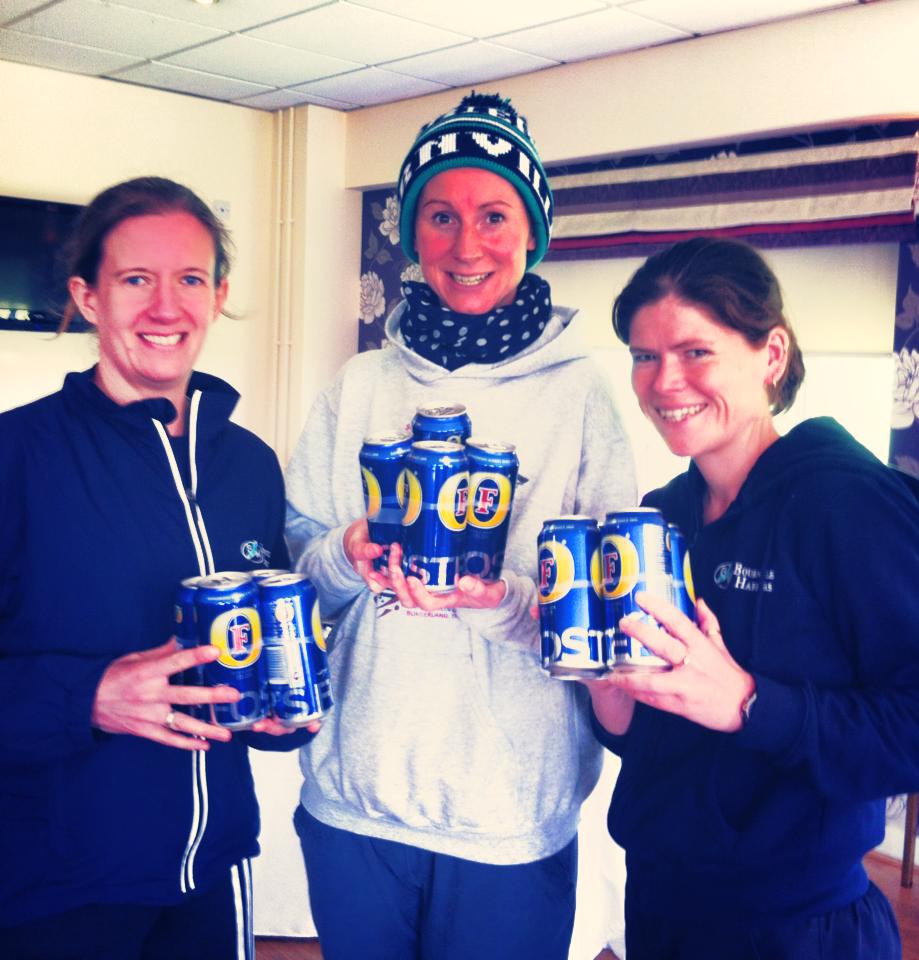 Lesley Pymm reports:  I think this was a first.  We had two teams out at the Midland Masters Relays at Donnisthorpe.  This is a really lovely setting.  It was a mining area and, after the mine closed, it was all redeveloped and is now a really great environment for running and other outdooor activities – there is a parkrun close by, but I don't feel that I can justify driving all that way for a parkrun.  Anyway, a team relay is a different matter.  We were all there in good time and did a lap to see what the course was like.  It was trail and very dry.  We started off along the canal, with a gale force wind blowing in our faces.  There were mutterings of 'What! We've got to do this twice?'  After the canal it was a bit more sheltered, if a bit more hilly.  Really lovely course.
By the time we started off the wind had dropped.  As it was two laps, there was plenty of opportunity to shout eachother on, and there was support from other runners and spectators around the course.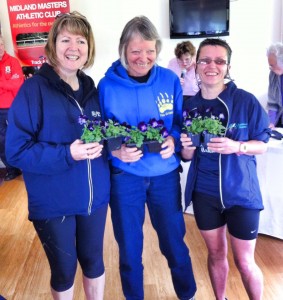 Both teams managed to come third in their categories, so we all went home with something. The W35 team was Linda Howell, Suz West and Laura Gale.  The W45s were Lesley Proctor, Lesley Pymm and Jude Glynn.  It was pretty low key and a really good chance to get involved in running for the club.  Well done everyone.