If you've had very little or no running experience but would like to try it in a friendly, safe and supportive outdoor environment, then our Beginners' Running Course is perfect for you.
Our Beginners' Running course is led by fully qualified coaches and supported by our friendly and experienced runners.
---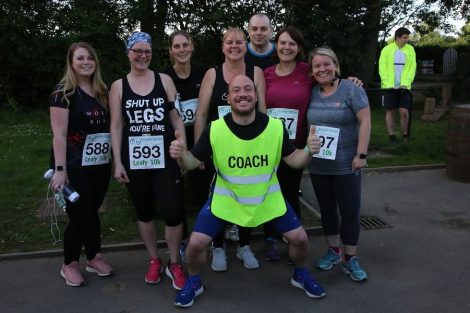 The BvH Beginners' Running Course 2022 starts on Monday 6th June.
After an introductory week, there will be six coached sessions led by our qualified coaches every Monday evening. Coaches will also provide a weekly 'train at home' session for you to complete in your own time. 
This year, we'll be offering a choice of three targets for you to achieve:
On Thursday 21st July, after the final session, you'll have the opportunity to run your chosen distance and earn a coveted BvH medal.
Price for the course is £20.00.
If you decide to join Bournville Harriers Running Club after completing the course, this fee will be deducted from the membership cost.
Please follow the link below to register for the course:
Please follow our Facebook page to keep up-to-date with all the latest news. 
Lots of our members are graduates of the Beginners' Course; read some of their stories here.
—————————————–
Location:
Bournville Harriers, Rowheath Pavilion, Heath Road, Bournville Birmingham B30 1HH
Click here to see a Google map (or see image of map below):