What are Mental Health Champions & Ambassadors?
The England Athletics scheme, backed by Mind, has introduced Mental Health Champions and Ambassadors to clubs. It is designed to support people starting or returning to running and improve the mental well-being of existing club members. Bournville Harriers enthusiastically support the initiative and we have one Mental Health Champion, Clare Mullin a trained Mental Health First Aider who is also now joined by Mental Health Ambassador (pending confirmation by England Athletics) Suz West, our Head Coach, who is a qualified Counsellor and an accredited Member of the British Association for Counselling and Psychotherapy.
Clare and Suz have provided the following additional support resources for members during the Coronavirus pandemic: Link to Mental Health & Wellbeing Resources.
Running and Mental Health
Anyone can experience a mental health problem and while physical activity has proven to be effective, in both treatment and prevention, only 16% of people with a mental health problem are active once a week.  Benefits of running for mental health include:
Reduced anxiety and happier moods. Heard of endorphins – 'feel good' hormones? Released by exercise they can calm anxiety and lift your mood
Reduced stress
Time out to exercise can give you space to think things over and help your mind feel calmer
Increased self-esteem
Reduced risk of depression
What we do
Suz and Clare are positive about the role of Mental Health Ambassadors and Champions, they:
Support and encourage people with mental health problems to start, continue or return to running
Link to local mental health groups
Hold events
Link with local Champions in other clubs
Support the conversation on social media it's good to #runandtalk
If you'd like to know more or be involved get in touch, say hi at a club run or email us on: info@bournvilleharriers.org.uk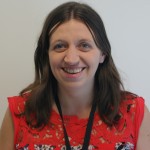 Clare Mullin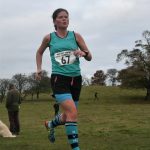 Suz West
info@bournvilleharriers.org.uk
Websites 
England Athletics www.englandathletics.org
Mind www.mind.org.uk
Elefriends Website: http://elefriends.org.uk