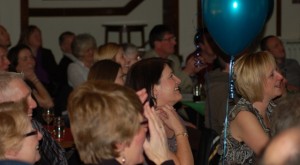 The nominations for the annual BvH Awards are announced….
The BvH Annual Awards will be presented at the 9th Club Celebration & Annual Awards Evening which will be held at the Rowheath Pavilion on Friday 2nd January.  Further detials of the event is here
Nominations for the BvH Awards are as follows:
BvH Club Achievement Award
Mark Lynock
Gary Blackman
Barrie Roberts
Rob Andrew
Paul Thompson
BvH Athlete of the Year – Ladies:
Mel James
Linda Howell
Caroline Harlan-Marks
Marianne Hensman
BvH Athlete of the Year – Men:
Andy Halliday
Rob Andrew
Gary Blackman
Gareth Cadd
Orlando Corea
BvH Ladies Merit Award:
Kathryn Holliday
Phil Williamson
Julie Delahaye-Slater
Lesley Proctor
Kath Doudican
Lesley Pymm
BvH Men's Merit Award:
Ed Hartley
Paul Gorman
Stuart Pearson
Sean Rose
Barrie Roberts
BvH Newcomer – Ladies:
Linda Goley
Jude Glynn
Alaina Becall
Elspeth Robertson
Minnie Barratt
BvH Newcomer – Men:
Matt Cook
Orlando Corea
Paul Thompson
Rich Bayliss
Bradlee Tod
There are two BvH Awards which are voted for by all members.  These awards are BvH Coach of the Year and the BvH Club Members' Award.  Details on how to vote for these awards are here   PLEASE ENSURE YOU VOTE!!!
Get your Tickets for the BvH Party and Awards evening are available from our Social Secretary, Sharon Weldon.
We look forward to seeing you there…..