This week's route is King's Norton Park – Canal – Selly Oak. There are three options – Strava links for each are below.
Short route: 8.1km (5.0 miles)
Standard route: 9.4km (5.9 miles) (shown below)
Long route: 11.8km (7.4 miles)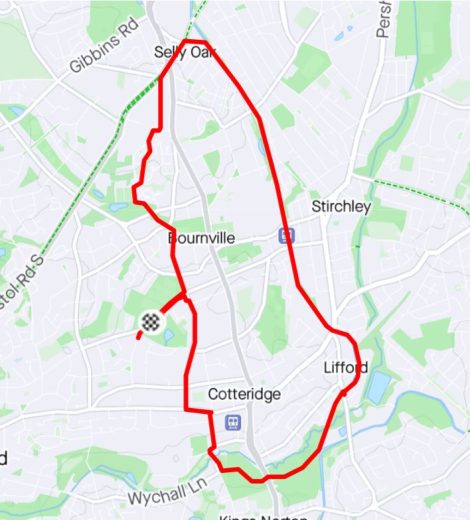 For the Pre-Run Briefing, please follow the link below: http://bournvilleharriers.org.uk/club-training-sessions/pre-run-briefing/.