As we reach the end of 2015 it's time for an update on the current standings of the Teal Target series – and with two races left before the winners are announced at the Awards Evening, it's all to play for: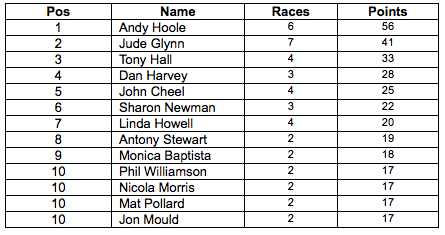 There are plenty of points still available and, as every event so far has been won by a different club member, the final table will almost certainly change.
For details of the remaining events, see the TEAL TARGETS page on the website HERE.
The winners will be announced at the Club Awards Evening on the 4th March, where we will also be unveiling the events that will make up next year's series – which will include some of your favourites!