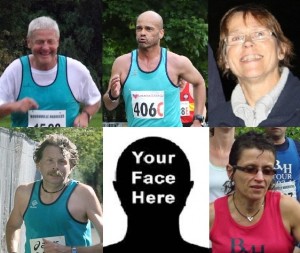 What has Martin Foster's proudest achievement as a runner been so far?
What was the best bit of the Malvern Joggers 10k in Antony Stewart's opinion? (Surely not the bit with the running…)
…And just who is Jude Glynn, really?
Answers to these and all of your other burning questions can be found in our recently updated Member of the Month Gallery right here. (If you enjoy this update, please direct all of your gratitude to Ed Hartley and his imaginary friend for pestering me into it…)
Nominations for your November 2013 Member of the Month can of course be sent to bvhchairperson.