In keeping with tradition there will be a draw for the Club London Marathon places, for those who missed out in the main ballot, at the Christmas Party on Friday 7th December. THREE lucky tealsters will get a place in the marathon on Sunday 28th April 2019.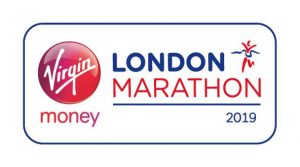 To enter the draw, email Dave Powner with proof of your rejection from the main ballot. If you are also coming to the Christmas party to watch the excitement unfold, you will be granted a second entry into the draw. You still must have entered the draw by sending proof of your rejection and you must have been a club member for at least 12 months to enter. Please note that the winners must pay for their place, but this really is your best chance of getting to line up with Sir Mo in a World Marathon Major in 2019.
If you haven't yet bought your Christmas Party ticket, please note that sales close on 1st December so you need to be quick! Great food included, and it's only £1 for under 12s, so bring the kids and an empty stomach!
If you're not sure how to prepare for your marathon we've got three coaches who are keen to help you with their marathon coaching experience in Suz Runner, Ian Mackenzie, and David Mountford, so do get in touch with them!