Did you enjoy the BvH Yoga sessions last summer? Feel like you really ought to stretch more, and build strength? Want to prevent injury, improve your running form, run more efficiently, and therefore faster?? Then you are in luck!
For the special price of £8, on Saturday 9th April from 2:30 – 4 p.m.,  Clare Preston will be holding a specialist runners' workshop exclusively for Bournville Harriers, at a fully-equipped and dedicated yoga studio in Acock's Green, supported by Jayne Orton, longstanding teacher to Birmingham City Football Club.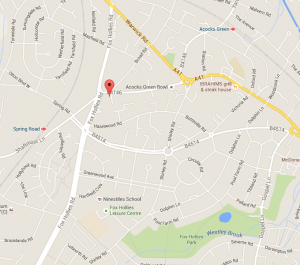 The class will focus on a routine designed to improve your running performance through a specific sequence of stretches and twists. All equipment is provided, there is free parking on site and changing facilities available.
If interested register your interest on the Facebook page HERE
Date and Time: Saturday 9th April: 14:30 – 16:00
Location: Iyengar Yoga Institute, 150 Westley Road, Birmingham, B27 7UR