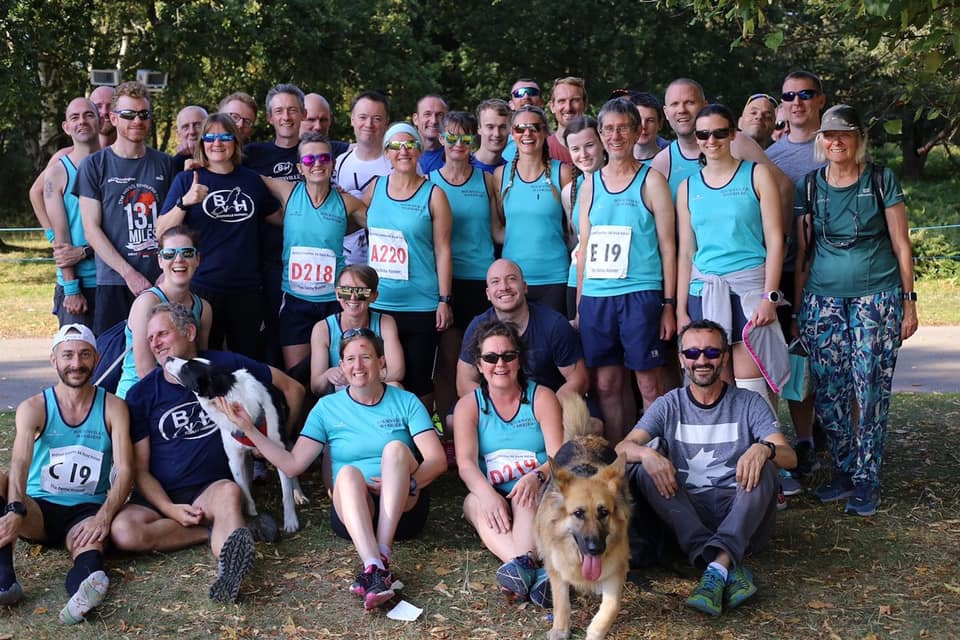 Spring Road Relays return on Saturday 26th March at Sutton Park. It's always a fabulous event, with huge representation and support from BvH throughout the day. Starting with the Teal Train where we fill a carriage, through the start of the women's race and the bitter end of the of the chaos that is the men's mass start, and the celebratory drinks at the Toby Carvery before the train home.
We usually have in excess of 50 athletes taking part, in teams of 6 women and 12 men
All BvH members encouraged to take part, but please sign up responsibly – only sign up if you fully intend to take part.

Men should contact Xenofon through email or the Facebook thread.
Women should contact Jude through email or the facebook thread
Enjoy!