Well done to all who took part in BvH #Parklife, which concluded this weekend! Over 100 runs were completed, totalling 526km of hard running.

Leaderboards have been created for all parks where there were at least 3 competitors. Runs at all other parks go into the Wildcard category.
Additional leaderboards exist for number of runs and for the most accurate predictions.
Our Parklife Champions are clearly Andy Wheeler and Alison Price, who both notched up six Leaderboard Golds!
Sam Weaver and Lesey Pymm bagged a brace each, with Alice Smyth, Dave Powner, Tom Robinson, Helen Clayton, Barrie Roberts, Charlie Hurd, and Richard Cutts all nabbing one too.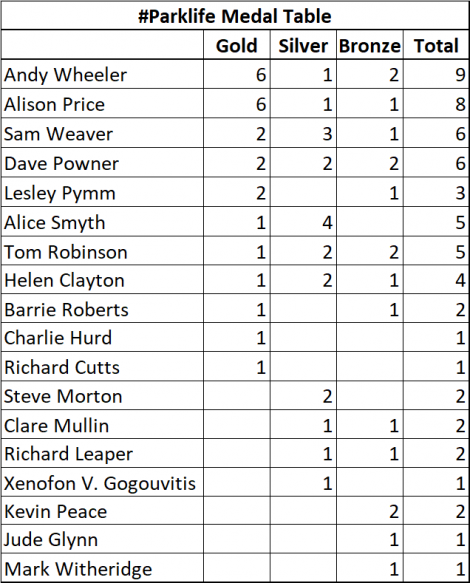 Rowheath Park was the most hotly contested XC Leaderboard, where surely only the direction of the wind on the day, separated Andy Wheeler's Gold from Xenofon V. Gogouvitis's Silver.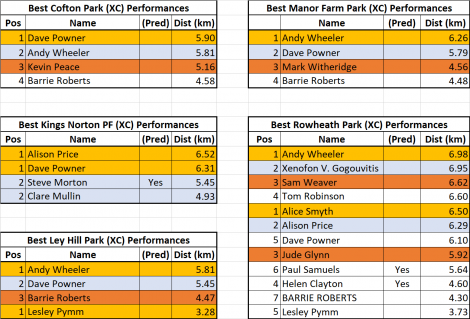 On the Road, Cotteridge Park was where it's at, with Tom Robinson and Alison Price taking the Golds.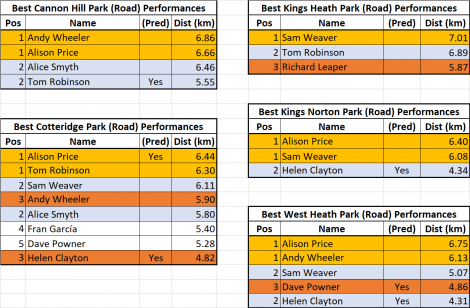 Wildcard Golds came from Charlie Hurd's Woodbrook Wander, Andy Wheeler's visit to the Road Relays route at Sutton Park, Alison Price's Manor Farm Park pathway out 'n' back, and Richard Cutts at the legendary Newbold Comyn.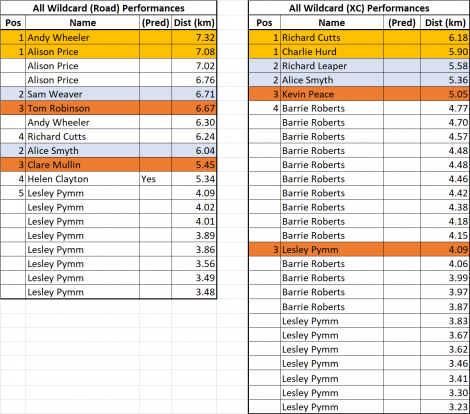 Helen Clayton's early perfect run at Woodgate Valley secured the Predictions Leaderboard Gold.

Runaway winners in the Numbers Leaderboard were club legends Lesley Pymm and Barrie Roberts, with 18 runs apiece!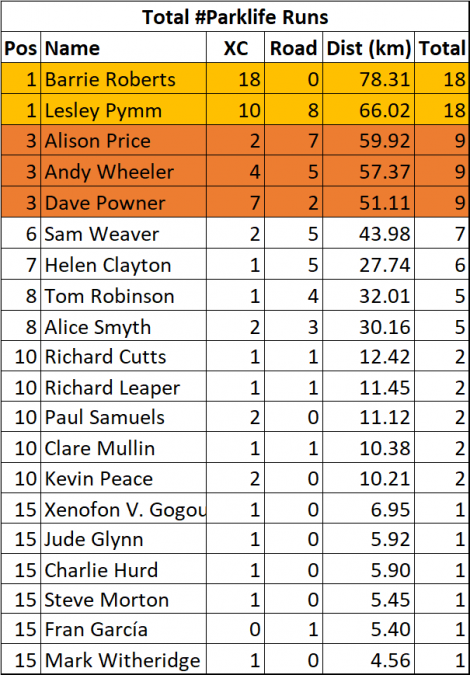 Collating results from across the parks, it was a very close call for the aforementioned men at Rowheath, but even closer for Alison Price and Alice Smyth at Kings Norton Playing Fields and Rowheath respectively, with probably just the time it takes to avoid a carefree wet dog between them: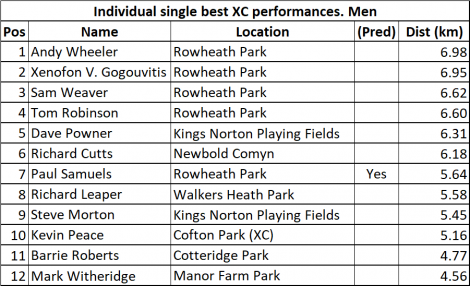 Individual Road performances: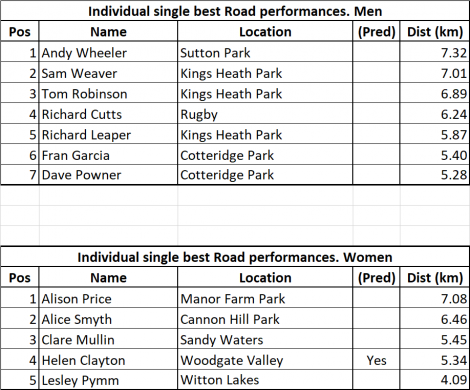 Here are all 102 results, sorted by terrain and location. Congratulations to all our winners, particularly Andy Wheeler and Alison Price, and we hope you enjoyed!