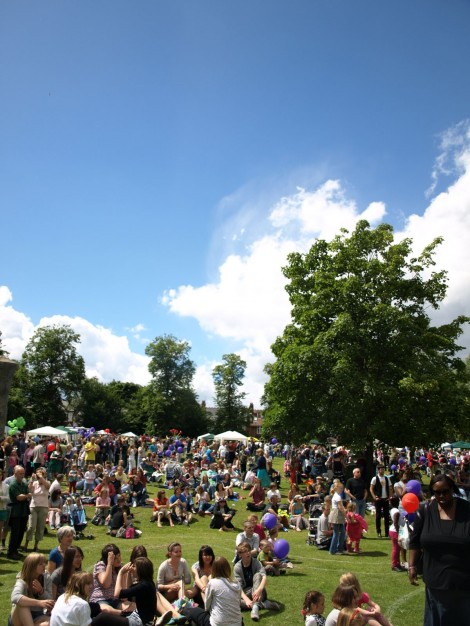 Marianne Hensman writes to tell us of her involvement in this popular local festival in Cotteridge Park which is on this Saturday.
I will be running a stall at CoCoMad with a group of physiotherapy students from the university, aiming to promote awareness of the benefits of an active lifestyle. There will be quizzes, children's'
activities, and games as well as information for adults about healthier working lives and improving overall fitness.
Members and families are very welcome to come along on the day. Cotteridge Park is a ten minute walk from the club. CoCoMad is now in its fifth year and in 2009 attracted over 4000 visitors.