It's your chance to be involved with your Club by voting for who will be honoured in two of the awards presented at the 9th Club Celebration & Annual Awards Evening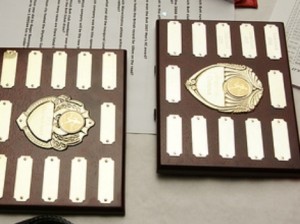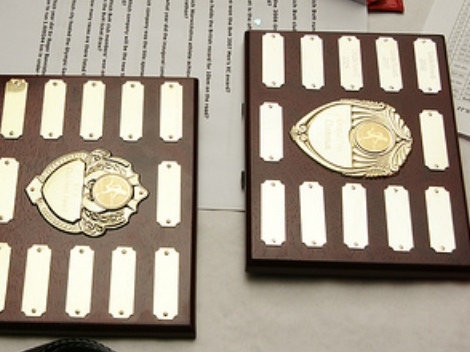 All BvH members are invited to attend our exciting Annual Awards evening on Friday 2nd March 2012 at The Rowheath Pavilion in Bournville.
The cost of a ticket is just £15.00, which is great value (additional costs are being subsidised by Club funds), and includes:
A selection of hot food (vegetarian/vegan option available on pre-request), including salads, puddings and coffee
The BvH awards ceremony and presentations
An official awards programme
Disco (until 11.30 pm)
Licensed bar (until 11.00pm)
This is always a great night for the Club with family & friends always very welcome.  There are a limited number of tickets available so please make sure you get them ASAP.  The closing date for tickets is Monday 28th February.  To reserve your place and/or purchase tickets, please contact Sharon Weldon or see her on club nights.
Members Voting
We also invite you all to vote for who should receive two of the coverted awards.  Please email us with the nomination of your choice, and please give your reason(s), for the following awards:
BvH Club Members' Award
Please vote for the BvH Club member you feel most deserves receiving the honour of  'Club Member of the Year Award'.  This person may have made a real difference to your running experience in the last 12 months.   They may have provided enthusiasm and advice, motivated and guided you through the ups and downs of training and racing, have worked tirelessly for the club, inspired you through their efforts or performances and has been there to offer support when needed.
BvH Coach of the Year
Please vote for the BvH Club member and UKA registered coach you feel most deserves receiving the honour of  BvH Coach of the Year, The person within the Club who has  provided coaching, guidance and support for members within the Club.
BvH coaches are:
Steve Atkinson
John Barry
Dan Bird
Gareth Cadd
Nicola Cumley
Mick James
Joe Lewis
Kevin Oakes
Sean Rose
Mike Scotney
Sue Ward
Please email your nominations for each award, in confidence, to our Joint-Vice Chairman, Mike Scotney mikescotney@me.com
Closing date for your nominations is Monday 27th February 2012
The nominations for the other BvH Awards will be chosen by the committee and will be announced on the website in February.