It's the Longbridge figure of 8 this week. There are 7.3km, 10.5km (pictured), and 11.9km variants. For the sake of clarity for those just looking at the picture, it starts by heading all the way along Heath Road, and then crossing Bunbury Road to go down Church Hill. The standard 10 miler recurs as usual. Click the distances for Strava maps.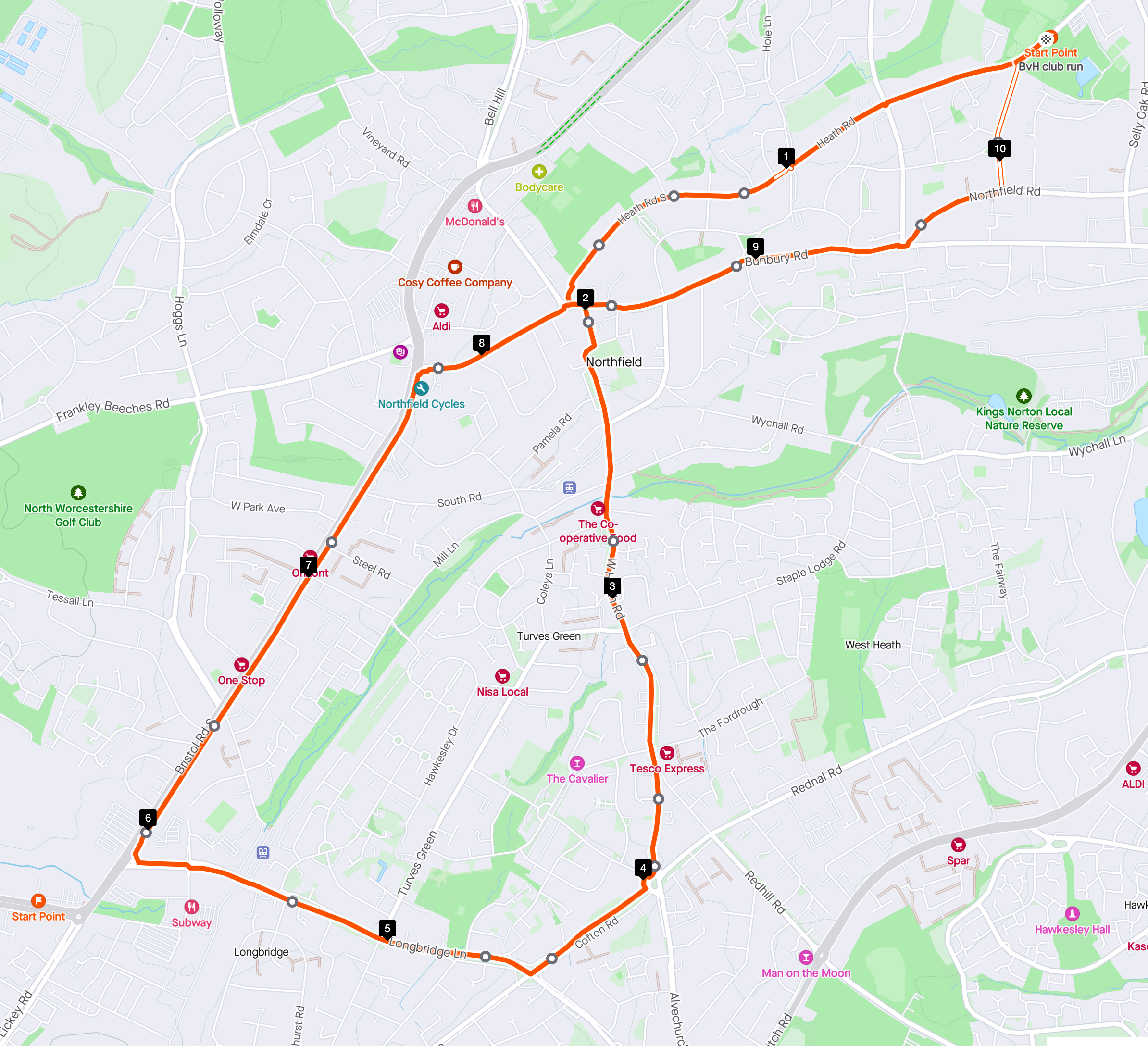 The AGM is on this Thursday 31st March, at 8:15. Please attend if you can, it is important to elect the new committee, and hear a review of the year.
AGM
We still have no-one standing for the Communications role. This involves looking after the website and social media, and contact with other running groups / events / organisations. Please advise Dave P or Steve D as soon as possible, and Wednesday by the very latest, if you would like to stand for this role!
Note that Thursday's training session will hence take place earlier, and finish in time for you to shower and get to the bar in prepararation for the AGM. Meet at Rowheath 6:45, or head straight down to Cotteridge Park for 6:55.
To help Lorna, Xenofon, and Dave plan the forthcoming Thursday sessions, please take a moment to answer a few questions here, if you expect to join us at all over the next 6 months.
Note that whilst we are now starting in the light, it will get dark during your run. So keep your hi-vis to hand for the just next few weeks!