This Monday will be our last Winter Route! So we'll make it a different one, and follow as much of the Birmingham Half Marathon route as possible! Albeit using the latter half prior to the first half, in order to keep the direction of travel the same.
There will still be choices of 8km, 10km, and 12km, and in all cases, only the first and last kilometer (Heath Rd and Mary Vale Rd) are not part of the Half Marathon route. Click the distances for Strava maps, and refer to the pictures below.
The 12km version is fully annotated. This route has been devised from the information available on the Great Run website official documentation available here.
See you at 7:20 for a 7:30 start. You should be on your way back along the Pershore Road before it gets dark. Grab your hi-vis one last time, and enjoy!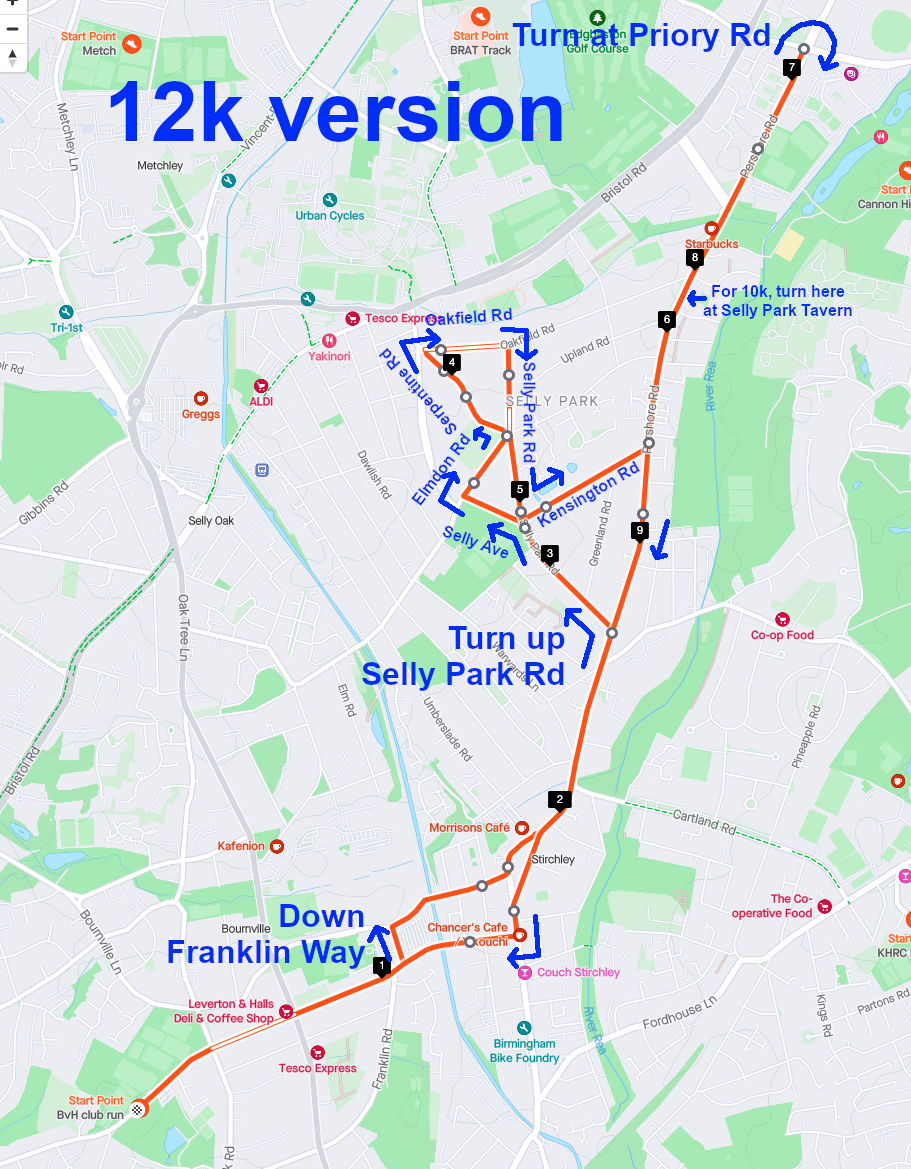 ---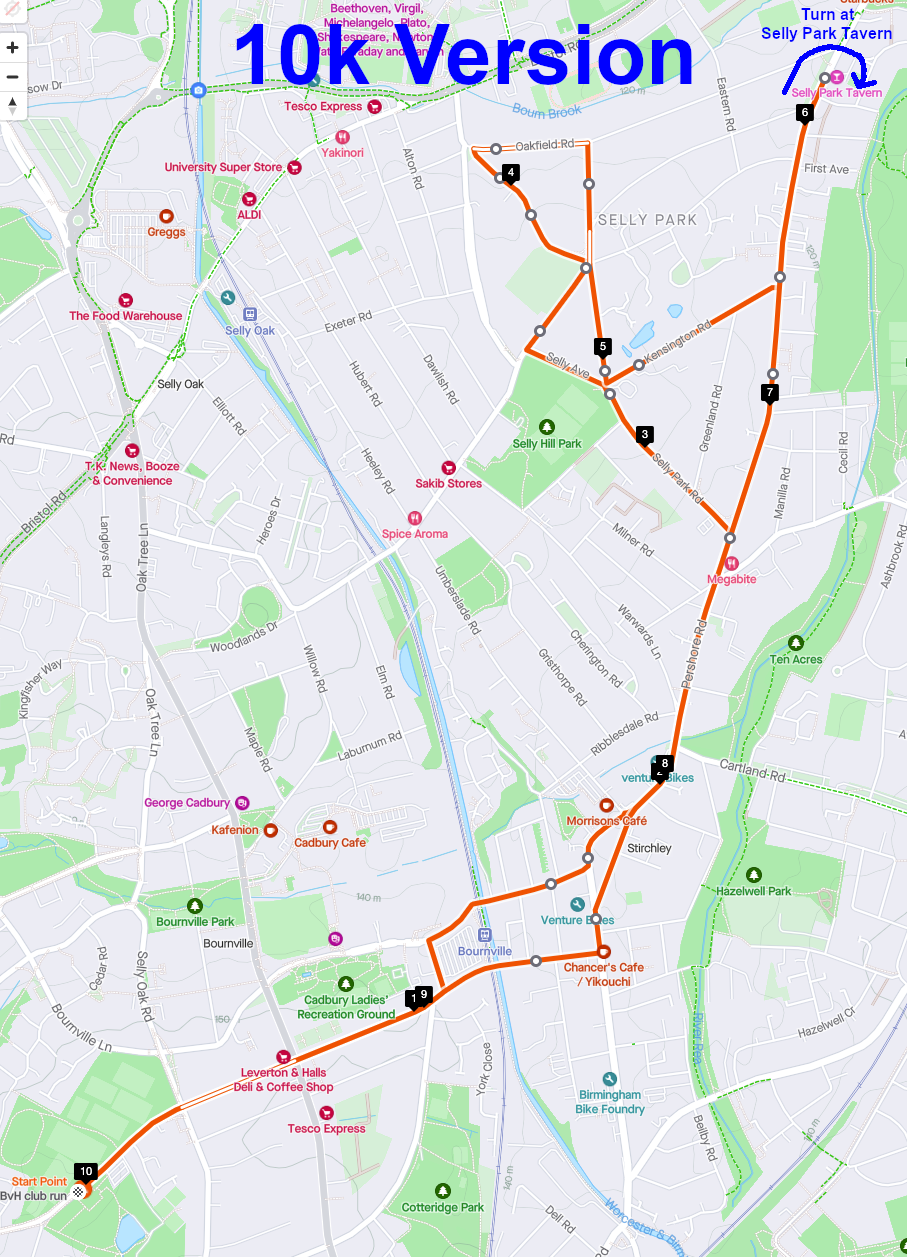 ---