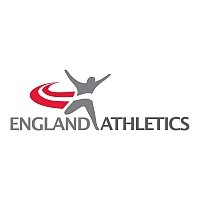 Are you interested in getting involved in assisting the coaching for our Club? Bournville Harriers continues to grow in numbers and in our athletic performance. To support this growth, we have some ambitious plans to improve our structured coaching and mentoring service for all members.
We are seeking current members to help us enhance and increase our team of qualified assistants. Our current coaching team have a recognised qualification and share the management of our organised training sessions throughout the year.
One of our 'governing bodies' has finally provided a suitable and relevant coaching qualification which is appropriate for clubs such as ourselves. 'Leadership in Running Fitness' is a one-day training course which qualifies and insures leaders to deliver safe and fun endurance running sessions without having to know about other disciplines such as javelin throwing or high jump.
The cost of the course is £90 and Bournville Harriers has agreed to refund each member who attends the course £60 so you only pay £30. This is a great opportunity for those of you who would like to get involved to assist our coaching team but are not confident enough to take on a more formal coaching role.
If, however after completing the course, you decide you do want to progress to a formal coaching role, there are pathways open to you which are also supported by the club.
You will need to undertake a CRB check
More information on the 'Leadership in Running Fitness' course is here.
The next courses, available to us are as follows
Course Dates: 10.Oct.10
Location: Aylesford School, Shelley Avenue, Warwick, Warwickshire
Cost: £90
Course Code: MC0223
Course Dates: 16.Oct.10
Location: Hadley Stadium, Waterloo Road, Smethwick
Cost: £90
Course Code: MC0234
Course Dates: 17.Oct.10
Location: Shobnall Leisure Complex, Shobnall Rd, Burton-on-Trent
Cost: £90
Course Code: MC0216
Course Dates: 21.Nov.10
Location: The Alan Moreton Track, Kingsway, Stourport on Severn, Worcestershire
Cost: £90
Course Code: MC0215
You will need to book yourself onto the course (form is here – PDF) and please let BvH coaching co-ordinator, Mick James know you intend to apply, to get the refund.
Further courses within the Midlands area can be found at englandathletics.org and a downloadable application form is available on each course.
If you require any further information about the course or booking procedure, please contact Mick James (mick@mick-james.com)