Last chance to get your ticket for Friday's Tealies! Doors will open 7:00. Evening will start at 7:30. Please advise Charlie of your food preference (chicken, pork, veggie, from Street Souvlaki), by emailing or commenting on this Facebook thread.
There will also be a 10k draw for the Solihull Metropolitan Borough 5k / 10k race on Sunday 3rd April. Let Dave P know, by emailing or by your preferred method of contact, if you would like to enter. They are also looking for volunteers! In return for volunteering, they offer free places in their future events! Again, let Dave P know if you would like to be put in touch with their volunteer organiser.
---
In other local events, Headway are hosting a fun run at Cofton Park on Sunday 10th April. Click here or the poster for the entry link!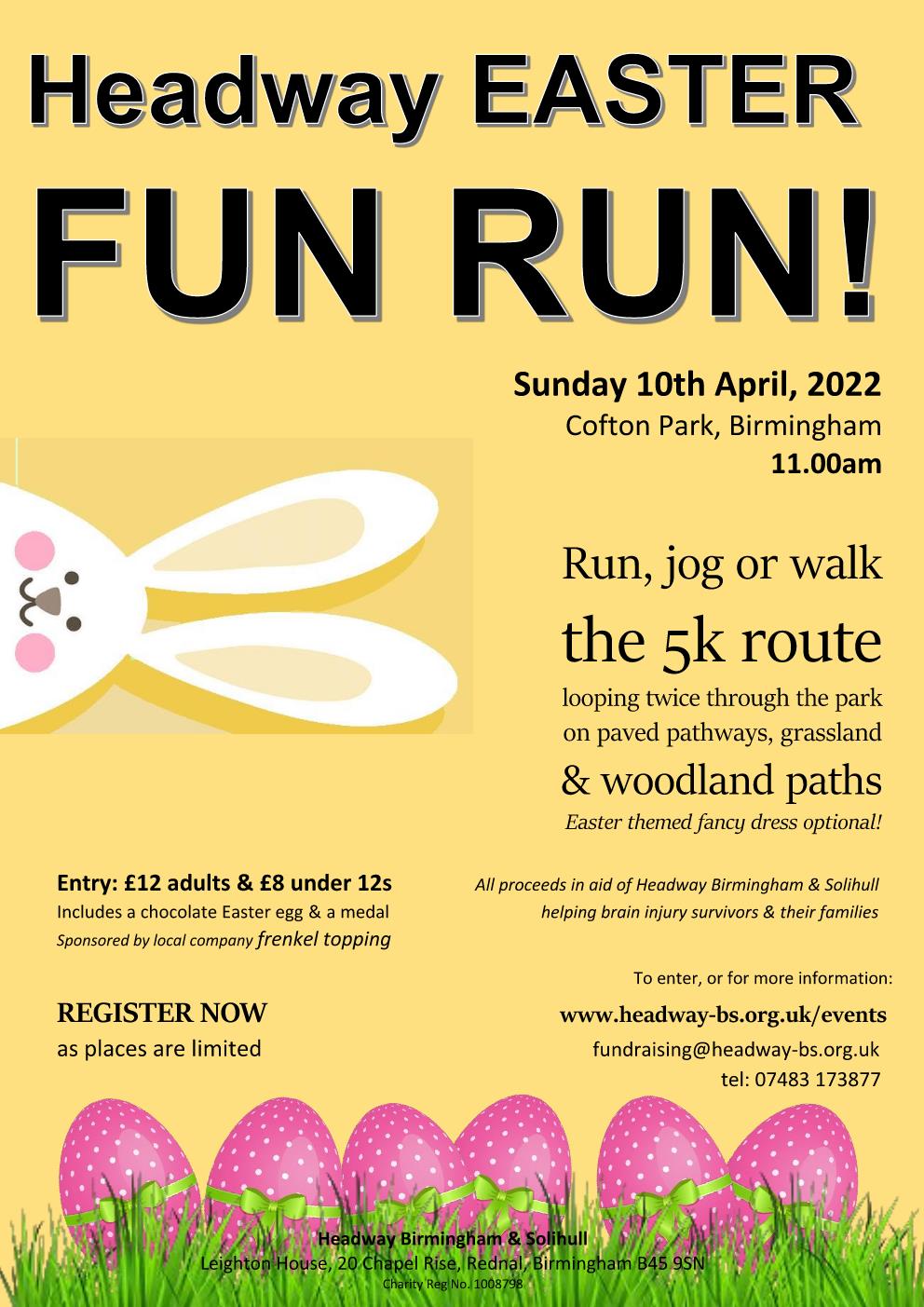 Cherwell Runners are hosting the Hornton Classic 6. Six miles on closed roads, and they have showers, which would have been most welcome at Parliament Hill on Saturday!