Street Souvlaki will provide the food for our 20th Anniversary Party on Friday 10th September. Take a look at the menu below, and let us know on the form linked below what you would like to order. Please complete the form by 3rd September.
Don't forget to get your tickets. All past and present members are welcome, along with their families.
Ticket cost of £10 covers your entry and food, provided by Street Souvlaki!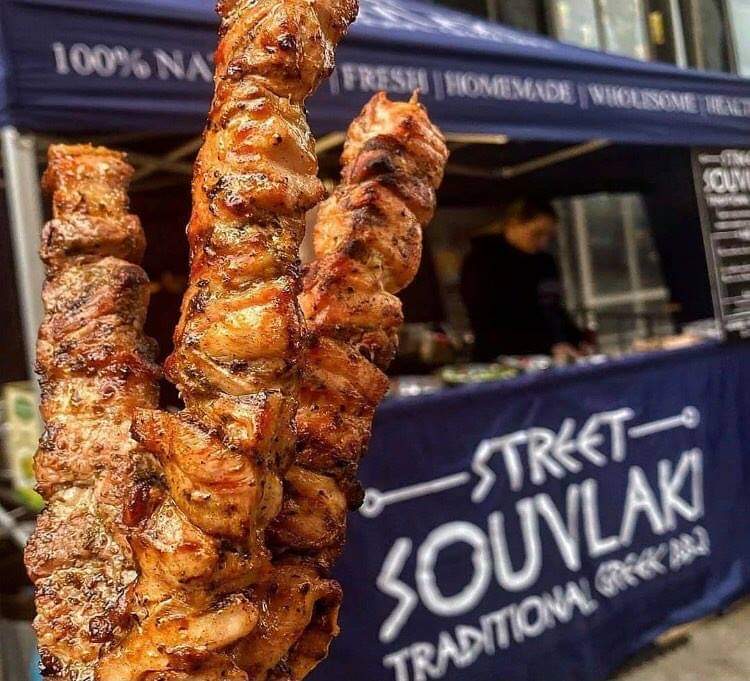 They will be providing this choice of main
With accompaniment
and
Please let us know your order by 3rd September, by clicking here