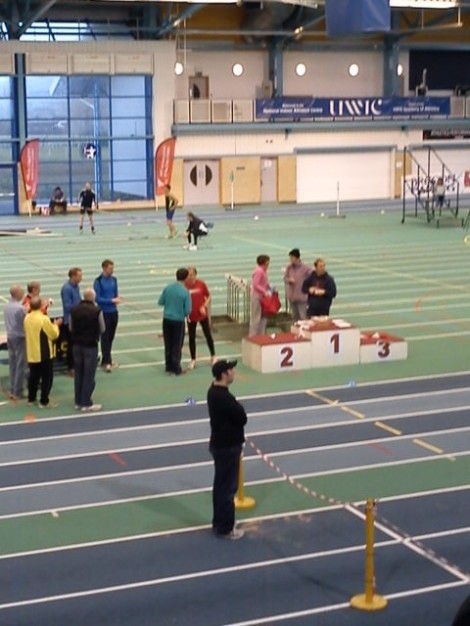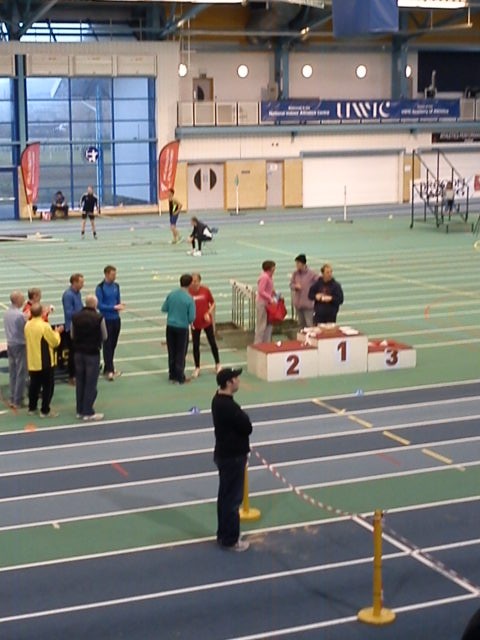 Barrie Roberts reports: Great atmosphere at this meeting organized under the jurisdiction of Welsh Athletics. Great to be participating in an athletics meeting which was 'all age'.

Many of the older runners were participating having just completed a XC season – not the best preparation for running shorter distances indoors. However, the Championships are about trying to beat who turns up on the day rather than necessarily running PBs. Hope to do that in the Spring/Summer!
I appreciated the support/assistance from my wife Katie, daughter Helen and my fellow athletes at WMAA. There is no 'hiding place' at these events as one is invariably identified by the announcer, as indeed is your club! The public address system announced to the world (slight exaggeration!) that I, personally, had had a good day, so I guess it must have gone OK.
Results
400m 2nd(M65) Silver Medal 1:20.81 —– still very stiff after too much gardening on Thursday last!
1500m 1st(M65) Gold Medal 6:00.50 —– 20 mins after 400m. An improved performance in what was my main event; 16 secs faster than last year. A PB for 1500m indoors.
Full results (PDF).