Just when you thought the suspense might actually kill you, the official Tour of Bournville standings, complete with Day 5 results, appeared right here.
(We are aware that there are still a few errors in these, including issues with a couple of Minnie's results and some missing names from the Monday standalone 10k race, but Microsoft Excel seems to be out to get us at the moment and this is what we've got – the order of finishers for the full week is correct, though, even if certain times might be a little out).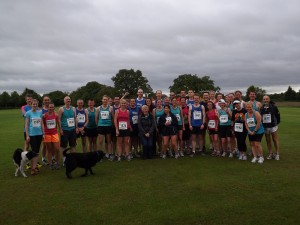 Congratulations to John and Marianne on their wins, well done to everyone who took part and big, big thanks for one last time to everyone who was involved in the organisation of these brilliant races.
Gareth's Race 5 photos are online here.