The photos of Day 1 of the final Tour of Bournville are now online. Gareth Cadd took and uploaded the pictures for us and Mike Scotney has kindly shared his Flickr account yet again.
This first race was run in memory of Lynne Gossage, so thanks once again to everyone who ran, particularly those who turned out especially to honour Lynne. Thanks as well to Sue and Rachel for their usual organising expertise and to everyone who marshaled or helped in any other way on the night. This is shaping up to be another good one! 🙂
Full results and photos from the other nights will follow soon, so watch this space!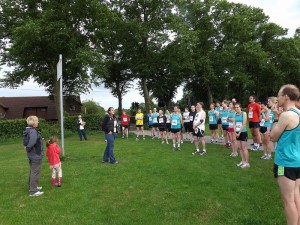 Day 1 photos can be found here.