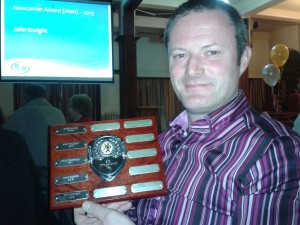 The parkrun this Saturday the 9th May at Cannon Hill Park will be in memory of the late John Enright.
This will be a special event with BvH in direct competion with Kings Heath Running Club, as it was a Kings Heath runner who John mostly chased around parkrun!
There will also be a bake off – thanks to all those who have volunteered to make cakes for the occasion. Could those who have made cakes please bring them to the bandstand for 8:30. We will also be competing against Kings Heath in cake selling on the day, with a stall opposite theirs
We are asking for a donation of £1.00 for those wishing to purchase, with all proceeds going to the British Heart Foundation.
Instructions for Runners: Please ensure that your parkrun barcode is linked to Bournville Harriers  and try to wear some Teal!
All runners for the club contribute to the club score.
Each runner's score = the total field minus their finish position. So, in a field of 500, first finisher scores 499, 10th finisher scores 489, and so on.
All scores by runners registered with parkrun under the participating clubs (Kings Heath Running Club and Bournville Harriers) will be counted. Highest total club score wins.
To check whether your barcode is registered to BvH, click HERE
If you have any last minute questions, feel free to contact Suz West
We hope to see you all there.