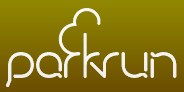 Bournville Harriers runners took park in both the Cannon Hill and Brueton Park Runs on Christmas day:
Cannon Hill report from Lesley Pymm: Just before the start of the first Cannon Hill Christmas parkrun, Santa Claus was seen striding over the snow to greet us. It was good of him to put in an appearance after such a busy workload, but he was still cheerful with his usual 'Ho, Ho, Ho'. So we had an extra special visitor at the start and he was there at the finish too.
There were 31 runners and a handful of really committed volunteers, including Lesley Byrne, to make sure we did not go wrong. The park was not as busy as usual, but there were a number of dog-walkers around.
Santa hats were compulsory, but some went further and wore Santa suits. The view from towards the back of the field was great as this stream of red clad figures threaded their way along the course, showing up brilliantly against the white of the snow. The course itself was easier than last week as the snow was now compacted.
There was just one dodgy bit, maybe caused by a burst pipe or something, where there was wet/ice across the width of the path. We all just ran slightly further to go round it and onto the grass. This section was only run on the first lap, so it was not too much of a problem. Everywhere else was just fine and the run was really enjoyable. There were mince pies, parkin, chocolates etc at the end.
Thanks to all for such a lovely start to Christmas Day. For those who are interested, there is a run on New Year's Day as well – usual time and place. Full results.
Cat Rickkets on the Brueton Park Run: This year I decided to start my Christmas Day with an attempt at the Parkrun in Solihull rather than a hangover from Christmas Eve! I arrived at Brueton Park with not much time to spare – this turned out to be a good thing as it was showing as -9 in one of the organisers cars.
The park looked beautiful, the paths were all still covered in compacted snow but after a course inspection on Christmas Eve the organisers decided the race would go ahead as it thankfully wasn't too icy.
I didn't quite know what to expect when I got there or how many people would turn up but considering the conditions, temperature and the fact that it was Christmas morning, 49 hardy runners turned out! Everyone had entered into the christmas spirit, there were santa hats aplenty, a few elves, a xmas pud and even a man dressed as mother christmas! The atmosphere during the whole event was very festive and the Brueton race directors made sure we all had a lovely time.
The race itself was very enjoyable, the conditions obviously meant most people were well off PB pace but most runners seemed to be there for the occasion rather than the race. The course was slightly different to the summer course I had previously run, it was in reverse and finishing on the paths rather than the grass but it's a very good, well marshalled and fast course for anyone interested in running it in the future.
I set off just hoping to stay on my feet, which thankfully I managed and completed the 2 lap course in 22.20 as the first lady home. It wasn't a PB but I was pleased with my time after limited running due to the snow recently and I thoroughly enjoyed being part of the Christmas day Parkrun.
There were treats for us all at the finish – water, sweets, chocs & mince pies donated by sainsbury's and tesco and hot drinks and xmas medals too! The Brueton race directors have really made an effort with this Parkrun recently and it has created a really nice friendly atmosphere. I would definitely recommend this Parkrun.
Here are some pics taken by a marshal on the day. Full results.
See also report in Evesham Observer