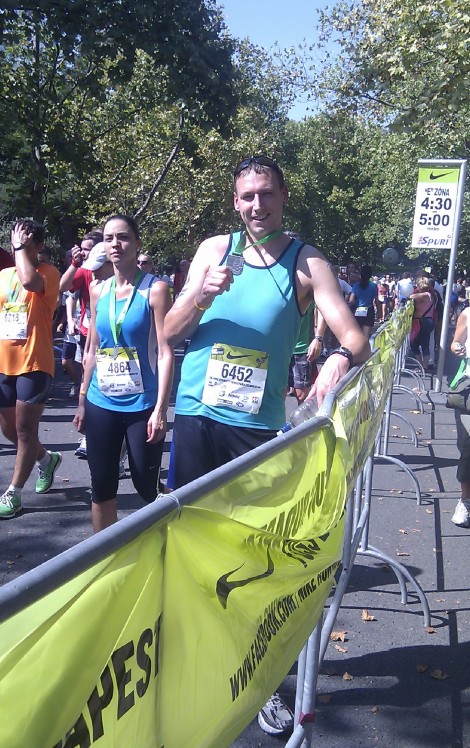 Simon Newman reports: I had been training harder over the last couple of months to try and improve on my PB of 1h 42mins, I was hoping this was the race I did it in.
I collected my number on Sunday morning from the city park about an hour before the start which was at 10am, there was an announcement which caught my attention which reminded people to drink plenty of water and to carry your sponge for dipping in buckets of water as the temperature for today was set to be 32C.
There were about 6000 entrants some of which were doing a relay, it is a very well organised event with plenty of support and bands playing music around the course.
The course was pretty flat and went over the 2 main bridges which crossed the Danube River, after about 6 miles the heat felt like I was about to melt so instead of pushing for a pb I decided I would like to finish instead of collapsing in a heap of my own sweat somewhere in a foreign gutter.
I finished in a very pleasing 1hour 44mins and 40 seconds.