Lesley Pymm reports:  It has been a long time since I ran at Coventry War  Memorial Park, but I decided to take myself off there on Easter Sunday for the  annual 5 mile race. 
I have not raced for a while and thought it was  probably a good idea.  There is a new pavilion which was good, we could  hang around in the warm until it was time to get out there and warm up.   The course sounded a bit complicated, so I decided to just see where it took me – it couldn't be too bad, the park isn't that big.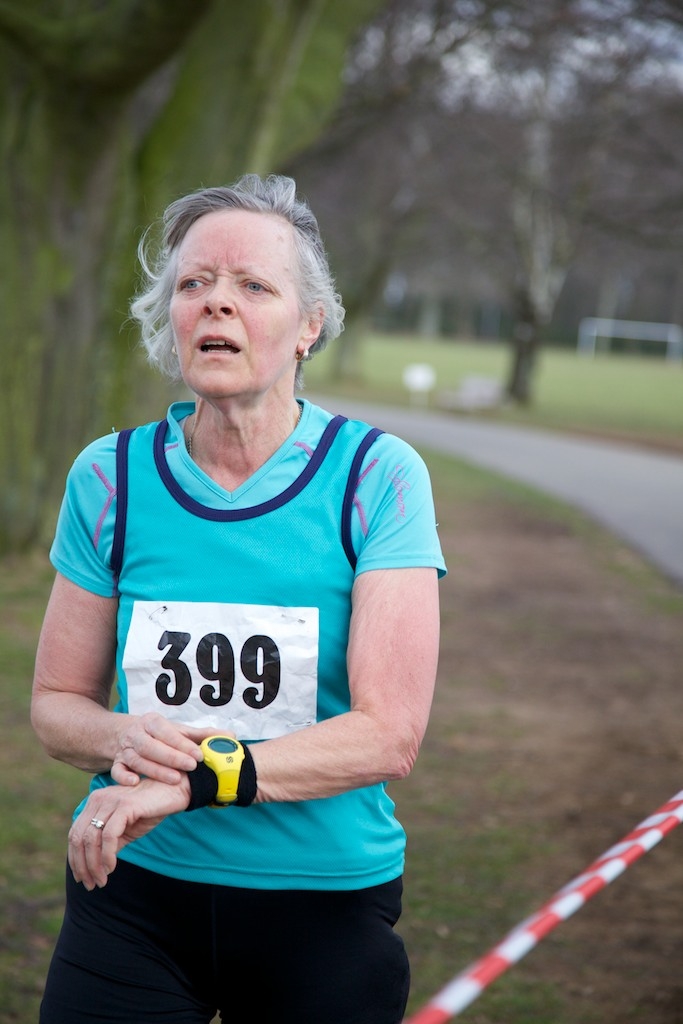 Eventually we were off  and ran uphill to start with.  Around a small loop and then back up the  hill again, but turned the opposite way at the top and did a larger loop, which  took us out of the park and into the perimeter street (I remembered this from  years ago).  Then it was back into the park, and a sharp right turn and off  around the car park before heading back to the start again and off up the hill  again.  Around the large loop, back into the park.  Nearly  finished, I thought.  Then as we went round the car park we were directed  off to the left again and the second large loop turned out to be slightly longer  than the first one.  At least it meant we had a downhill  finish.
Back into the pavilion to a goody bag.  The  medium T shirts had all gone, so it was another nightshirt to add to the  collection.  There was a cafe next door, so hot chocolate was in  order.  I enjoyed the run and my time wasn't too bad considering I have  not done any speedwork for weeks what with one thing and  another!
Lesley  Pymm