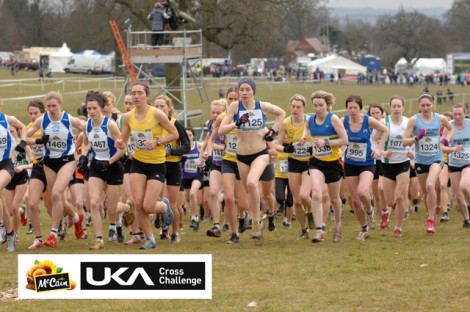 Linda Howell reminds us that just when you thought the cross country season had finished……there's one last race…..
The Intercounties and World Trials are to be held on our home ground of Cofton Park on March 5th, the day after our awards night so some fresh air might do people good ☺
Marianne Hensman has been confirmed as representing Warwickshire and Sara Roberts is first reserve. I'm running the event as the final to the McCain Cross Challenge.
We would really appreciate your support as we race amongst a World class field on our home turf. The whole event starts at 11:05, with the senior women starting at 11:51.
Full details can be found at: www.uka.org.uk/competitions/mccain-uk-cross-challenge
We look forward to seeing you there,
Linda