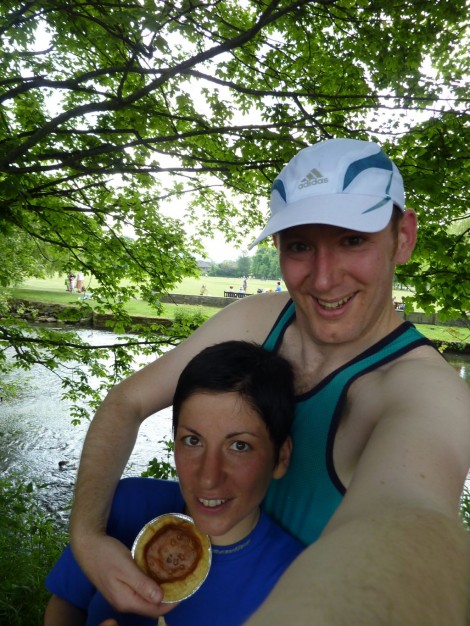 Paul Foot reports on a pudding of a race, almost: This race was in danger of being a pudding race with no puddings. The pudding sponsor pulled out last week, the website announced, and we parked up in Bakewell expecting to have procure our own post-race pastry, almond and jam based dessert.
A cheer went up when the ramshackle MC announced that an anonymous local benefactor had stepped in last minute, along with one of the pudding shops, to make sure we got our post-race reward. Phew!
The race itself was 6.25 miles and 700 ft of climb, heading up the hill in the general direction of Chatsworth (although we didn't quite get to see the house), with the worst of the climbing over early. Not too bad normally, but it was pretty damn hot, and we have both been somewhat undertrained and overindulgent in food lately.
The route was varied this year to take in a quick fording of the river Wye, and the cooling effect was very welcome.
A good option for families, as there is a simultaneous 4K fun run, and the town is a good base for other activities in the Peak District."
No results yet (should appear here) but I did 58:31. Helen didn't time hers, but probably just outside the hour.
Paul Foot