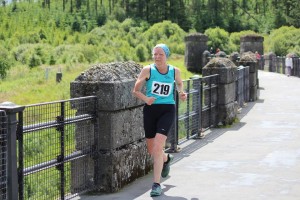 Lesley Pymm reports:  Well, it was the name that hooked me and as the date got closer I started to worry that it may be a bit flat (memories of being bored at Lake Vyrnwy).  Anyway, the name first.  It comes from an old Welsh legend:  Old people have transmitted from generation to generation the following strange tale of the Freckled Cow. Whenever anyone was in want of milk they went to this cow, taking with them a vessel into which they milked the cow, and, however big this vessel was, they always departed with the pail filled with rich milk, and it made no difference, however often she was milked, she could never be milked dry. This continued for a long time, and glad indeed the people were to avail themselves of the inexhaustible supply of new milk, freely given to them all. At last a wicked hag, filled with envy at the people's prosperity, determined to milk the cow dry, and for this purpose she took a riddle with her, and milked and milked the cow, until at last she could get no more milk from her. But, sad to say, the cow immediately, upon this treatment, left the country, and was never more seen. (Urban Myths website).
Back to the race!  It took place around Llyn Alwen Resevoir, near Denbigh and was organised by Denbigh Harriers.  There was a bit of a problem with the start of the race as a gate had not been opened for us.  It just meant that we had to start about 100m along the route, so it was a little short.  My fears about it being too flat were soon dispelled as we started to run uphill.  The run was on trails around the reservoir but weaved up and down so there was some climbing.
It really was a lovely run.  Just under half way there was a drink station and then we were over a bridge and then a really good uphill climb which I loved.  It was moorland and beautiful.  Then back onto narrow trails and then a wider forestry road before being directed back onto small paths.  There were no mile markers and I was not really sure how far I had to go.  Someone told me: 'You can see the finish from here'.  Well, I could – diagonally across the water as the path moved away from the reservoir!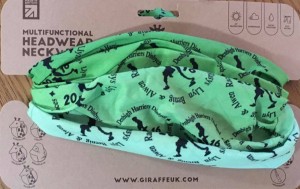 Anyway, eventually I was on a path that was leading to the dam and then I was running over it to the finish.  The memento was either a T-shirt or a buff.
It was a really well organised run and in a lovely setting.  Next year they are having a Trail Running Festival which will have this race one weekend and then a run on Offa's Dyke (28k) the following weekend.