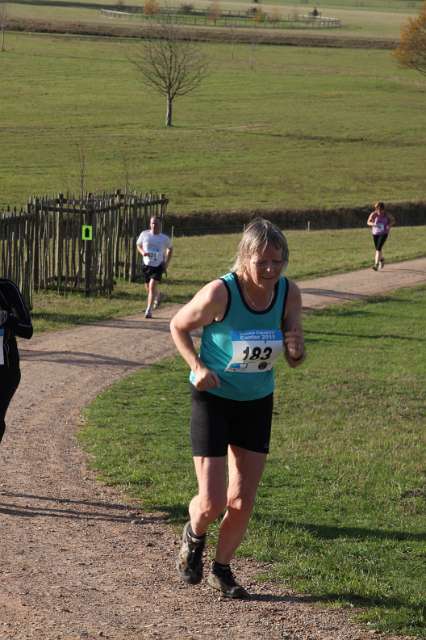 Lesley Pymm reports: I read the race report that someone else did on this event last year and thought it seemed like my sort of run, and so it proved to be! I was a little late getting to Croome, which is a National Trust property near Pershore, and so was not very well warmed up.
I wasn't particularly worried about this until I realised that it was a hill start. I did my best at the start, but most of the field went hurtling past me. Anyway, I got my breath back at the top and then started reeling them in. I enjoyed it and had a good run after a poor start.
We ran down the hill again to the house and then out into the deer park. There are some beautiful lakes and statues around the grounds which were designed at the same time as the house by Capability Brown. Eventually came back into sight of the house again and rounded the bend and had to climb up again – yes, it was a hill finish too.
This was an event that I will definitely do again as I really enjoyed it.