A 33 seater coach has been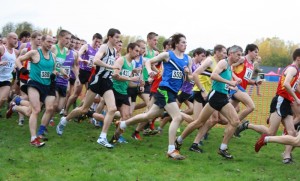 booked and the names that have indicated their interest to travel on the coach.
BvH has entered 23 members to take part in the National Cross Country Championships, to be held at Parliament Hill in London on the 25th February.
If members are interested in coming along to support BvH teams as well as watching the spectacle of 1000's of runners charging across the fields of north London, we have hired a coach to travel down to the event.
Further details of this event can be found here
The names we have so far to travel on the coach are as follows:
Nicola Cumley (not traveling back to Brum)
Mark Doudican
Danny Wilson
Stuart Pearson
Sarah Rock
Brain Pearson
Paul Dugmore
Bradlee Tod
Sam Chatwin
Paul Thompson
Rob Andrew
Kerrie Andrew (tbc)
Fiona Heath Brown
Gary Blackman
Kathryn Holliday
Gareth Cadd
Linda Howell
Laura Leslie
Stuart Leslie
Paul Gorman
Marianne Hensman (not traveling back to Brum)
Paul Hensman (not traveling back to Brum)
Sue Ward
Richard White – BRAT member
Mark Ince – BRAT Member
Martin Ludford – BRAT Member
Sharon Weldon
Matt Slater
Julie D-Slater
Rachel Ward
Becky Hampson
?
?
We still have a few spaces left and it is possible some of the (tbc) names will not travel, so if you're interested in coming to the event please let either Sharon Weldon or Steve James know. First come first served (as the say).
There will be a small charge to cover the hire of the coach which will pick everyone up and drop off at the Rowheath Pavilion.  This is a great opportunity for competitors and supporters to travel together and will not only save the hassle of traveling down separately or driving,  parking or getting across London town by rail and tube but also it would be great for team spirit..
Come and support your team at this great event…