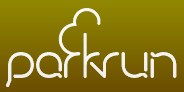 Chris Harlan-Marks is one of several Bournville Harriers who went along to the second Cannon Hill Parkrun.
Caroline and I tried out the Parkrun at Cannon Hill on September 4th – we felt like we had to, as the race was taking place where our back garden would be if we had one. It was the 2nd time the event had been run but our first experience with it and we plan to come back and run it again anytime Cross Country is cancelled.
We had a nice chat with Graeme Beavers at the start line who informed us that he'd picked up an injury on holiday and was hoping it might magically disappear if he ran on it a bit. (Very familiar logic…) Gary Harper (former Bournvillian, now running for Birmingham University) was also there, as was Andy Wheeler who ran it with his kids.
The event was very well organised and quite friendly on the whole, and a good mix of abilities were represented among the 50 or so people running. Caroline narrowly missed a PB but enjoyed the relaxed atmosphere, and I managed a very small (2 second) PB.
14th | Chris HARLAN-MARKS | 19:43 | SM25-29 | Bournville Harriers