Lesley Pymm reports: It was a really blustery day, which may be why there was a fairly low turnout for the parkrun on Saturday.
There were a few new PBs, but not from the intrepid 5 who turned out from BvH. It was not really a day for a PB, although presumably we must have had the wind behind us some of the time, it really did not feel like it.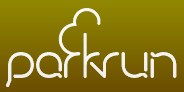 There were some sections where I was getting really buffeted about, so I felt relatively pleased with my time all taken into account.