Lesley Pymm on the latest Parkrun: Cannon Hill parkrun saw a small group from BvH out again. The conditions were similar to last week – temperature was about -0.5c when we started.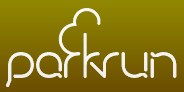 There were a few icy patches but nothing to worry about. Not much wind. Pretty good running really.
Welcome to Ewan who was running for the first time. There were PBs for Andy, Martin and Hilary and I equalled my PB, so a good morning.
Thanks to all the volunteers – including Barrie who was not running as he is seeing off a cold, so he was there to sort us all out at the finish and to encourage us.