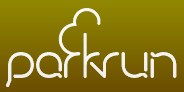 Lesley Pymm reports: There was a small turnout from BvH, although quite a large field altogether. This event is certainly gaining in popularity as word spreads about it. There were 94 finishers this week.
We were a bit low on marshals and one or two runners who were new to the event went a bit wrong. Many thanks to those who did volunteer. It is a reminder of how important it is to put something back into the parkrun – I will take my turn!
The two BvH runners were Daniel Wilson who did it in 18.45 (a new PB on the course) – well done Daniel. I also ran and just missed my PB. It was a bit unfortunate that a woman started feeding the pigeons just as I ran past her and they all flocked across the path, crashing into me. It did phase me a bit and I had to protect my head from them. I just missed my PB, so I know that I can improve on it – it is just a matter of working hard and I'll get there.
This remains a great innovation and such support to the running community.