Laura Leslie reports: It was a cold, crisp morning on Saturday 5th March when we arrived at Cannon Hill Park for the 5K ParkRun along with enough other runners to make up a 95 strong field.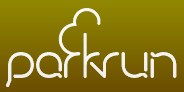 I had dragged along my friend Vicky who was on a break with us from Scotland (some holiday treat I provide!), husband Paul G and another friend Andy B who is in the process of becoming a new member at Bournville. I've made us sound like a really poor Spice Girls tribute act with those names, just don't ask which one is Scary…
I spent the first few hundred metres trying to catch Paul and the next 3 miles scared he was going to overtake me. I'm pleased to say that on this occasion I managed to delay the inevitable!
There were a number of PBs, return races after injuries and other excellent performances from the BvH crew on the day, so well done to all. I really enjoyed it yet again and can definitely recommend these events. Superb marshalling and organisation as always, many thanks to those who give up their Saturday mornings for this.
BvH results:
17 Daniel WILSON | 19:33
27 Laura Jane LESLIE | 20:43
36 Paul GORMAN | 21:34
70 Lesley PYMM | 26:54
75 Sharon WELDON | 27:16
BvH-associated results:
43 Andy BAYLISS 22:51
59 Vicky JOHNSON 24:22