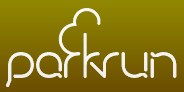 Lesley Pymm asks: Where were you all?
What a lovely morning to get out there and run! There was only one PB in all the runners who did the parkrun today – the rest of us were just ensuring that we stayed upright. The lake was frozen over and the Canada Geese were sliding around on the ice.
The course was a bit slippery, but not too bad at all. I think everyone enjoyed it – except maybe the marshals who must have been very cold – you could hardly see Sharon for all the layers she had on. Thanks to all of them – without them there would be no run.