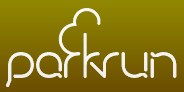 Paul Gorman reports: It was a windy day on Cannon Hill Park, so I was a bit worried about how it would go today, as it was only my third ever race and I am still getting used to all the ins and outs of running in different conditions (always interesting!).
I had not planned on doing a report for the Park Run today, but a lot of our fellow Bournville Harriers were preparing for the XC races in Coventry and Wolverhampton, so I thought it might be nice to do one so that we are all represented.
There were five of the BvH crew by my count (I hope that is correct!), so it was nice to see some friendly faces and not be the only one wearing Teal. Lesley B, Hilary R, David H and Kevin O were also running, plus Leslie P and my wife Laura were marshalling today, and Will was helping at the finish line, so it was good to hear them shouting us all on – Thank you all!
I started off a little fast for me (as usual!), but soon got into my stride and started to enjoy myself, despite the wind blowing my large frame backwards most of the time! You can't let a bit of wind get in your way (cough), so I gritted my teeth and was glad that my BvH vest is so tight, as there was no chance it would blow away. I've always said that a barrel chest isn't always a bad thing.
I managed to take a few that started off too fast and kept a nice pace all the way to the end. I didn't have enough for a sprint finish this time, but I didn't care because I was delighted to see that I had got another PB. 22:08 is a good achievement for me and it's always good to be going in the right direction (I suspect the trend may stop soon!). Still, I definitely felt like I had earned my Linda McCartney Sausage Sandwiches afterwards.
Well done to all the other Bournville runners, who all did very well.
To top off the day, I went to Coventry afterwards to watch the women do amazingly well at the Cross Country Race, but that is for another report. Still, well done to them and well done to everyone that represented the club today.
Pos Name Time
10 Kevin OAKES 19:04
21 David HARTE 20:47
28 Paul GORMAN 22:08
93 Hilary ROBERTS 30:18
96 Lesley BYRNE 30:53