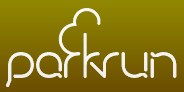 Barrie Roberts reports: On a slightly damp, relatively mild and cloudy morning 56 runners participated in the 16th Cannon Hill Park Run.
The 5k Course, accurately measured recently by a surveyors wheel, comprised of two clockwise loops and a differently located finishing line due to the damp/slippery conditions at the usual Ffnish.
The following runners from BvH successfully navigated the course:-
Barrie Roberts – 23:18 (73.32%)
Angela Vince – 25:04 (68.35%)
Lesley Pymm – 28.37 (64.76%)
Katie Roberts – 35:18 (56.37%)
Lesley Byrne BvH, hopefully recovering from a running injury, was acting as a race official and it was an encouragement to us all to see her there.
Thank you to all at Cannon Hill Park Run for their hard work, enthusiasm and efficiency. Service with a smile!