Rachel Ward rounds up what has been a fantastic week on the Tour. Results and final placings are also in:
I know many of you were at the BBQ for the last night, but I would like to reiterate what I said:
Thank you to Sharon for organising the BBQ and for Jim and Ericas help on the evening. Thanks to Steve James for the photography all through the week. There are some lovely shots of you all. Thank you to Dave Harte for his promptness in displaying all the results and photos on the website, this is much appreciated by everyone.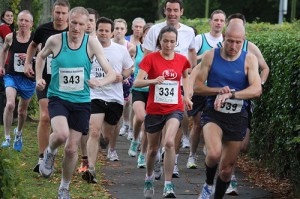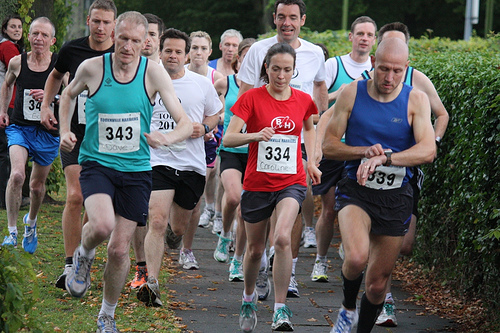 Thank you to all the marshals without them we would not be able to put on such a smooth run every night, especially Mark and Sharon as they gave up a lot of time to help with courses and registration etc which helped me no end. Finally and most importantly thank you to Sue for all her help, you all may think I'm in charge but really she is the one that reminds me of things I have forgotten!
This years Tour started with 41 sign up and only 25 people completed the whole week. The results as announced last night are below:
Overall winner, and winner of the mens race: Andy Halliday in a time of 2hours 35 minutes 20 seconds.
Male 40-44: Dave Harte
Male 45-49: Danny Wilson
Male 50-54: Alec Croke
Male 55-59: Ed Hartley
Male 60-64: Chi Chi
Male 65+: Barrie Roberts
Winner of the womens race in a time of 2 hours 28 minutes and 47 seconds was Caroline Harlan-Marks.
Female 35-39: Nicola Morris
Female 40-44: Julie Jupp
Female 45-49: Lesley Proctor
Female 50-54: Angela Vince
Female 55-50: Phil Williamson
Female 60+: Kate Roberts
The following people completed all 5 races: Linda, Marianne, Fiona, Emily, Chris, Mike, Simon, James and Keith. Two of the ladies from this years beginners course also completed the whole week, so a special mention and congratulations to Elspeth and Marie.
A special prize was also awarded to Keith Elliott for his commitment to the BVH Tour. He has taken part in all 5 years, is always the first person to hand me his entry and is dedicated. He never moans about 3 time up the hill, or 7 miles of hills…he asks his body to push itself as hard as it can, and that is what the Tour is about, pushing yourselves and racing against yourself. He always does this with a smile on his face and words of encouragement for everyone else.
Thank you all again for such another lovely week. I hope that you will join us again net year (should be back in June so keep our diaries free!). We are always looking at ways to improve and tailor so any suggestions or comments you would like to make that we can make into consideration for next year please email me rachelnward1984@hotmail.co.uk
Friday results:

Overall results: