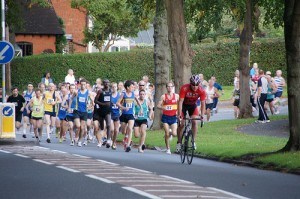 For anyone who hasn't already found them, here are the results from the final BRAT 5k race of the summer. Thanks to Jude for posting them on the other thread, and Orlando for emailing the link in as well.
http://www.bratclub.co.uk/images/downloads/5k160812.pdf
Some great results for BvH runners, including 1st and 3rd M35 for Orlando Corea and Dean Parker, 2nd M40 for Sean Rose, 4th and 5th lady for Caroline Harlan-Marks and Linda Howell, and a handful of PBs and course bests, despite the muggy conditions.