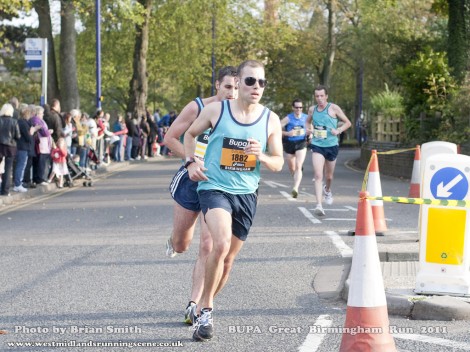 A huge turnout from Bournville Harriers brought many PBs with Linda Howell 11th lady and Orlando Corea 22nd male and 1st in his age category.  Club age records for Orlando Corea, Gary Blackman and Barrie Roberts. In all we had over 80 runners representing the club.
Below are the results from those listed as Bournville Harriers runners in the official results. Let us know if you ran but aren't listed.
Some pics here and here. Also, Brian Smith is uploading some throughout the week (like the one above) and he usually does his best to photograph every teal vest he sees.
Full results searchable on the official website.
Steve James has updated the club records for men and women. Plenty of great PBs in there, do check them out.