Lorna Al-Ani – May 2021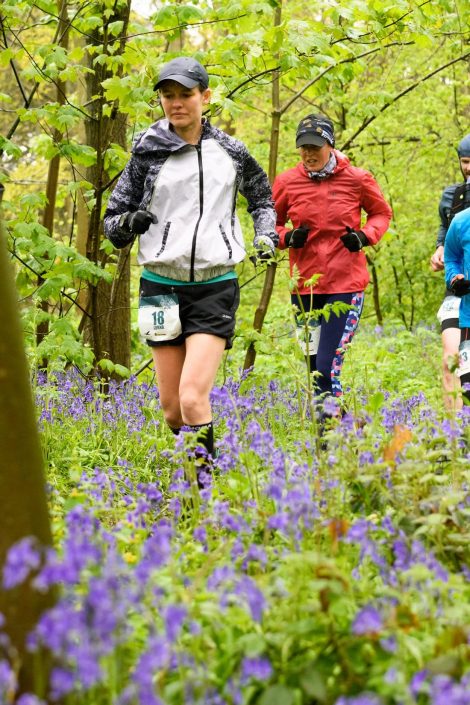 Lorna has coached her group throughout the lockdown period, and returned to racing with great performances in more than one ultra marathon this spring! Here are Lorna's reponses to our Member of the Month questions.
How long have you been a member of BvH?
Since July 2017
If you see me in the Pavilion Bar, you can buy me a…
I've taken to drinking fruit ciders lately, convincing myself it's good hydration!!
Favourite racing distance?
Anything ultra and on trail!
Favourite race/event?
That's tricky, I've done quite a lot now and they've started to blur! I recently did the Backyard Ultra 12-hour race with Guy Marston and Simeon Whiting. Despite the rain and mud, I enjoyed the challenge and the different format to 'normal' races.
Proudest moment as a runner?
Anytime I'm wearing a teal vest and the Teal Army are cheering you on as you run past – so cross country, road relays and Birmingham Half Marathon have made me a proud tealster. BvH know how to do support!
If you were trying to entice someone into joining BvH, what would you tell them about the club?
Do it! You will always receive a warm welcome, renewed motivation for running and some amazing running buddies to inspire you and to share experiences with.
How have you kept fit and motivated during the lockdown period?
Running for me has always been more than just keeping fit, it keeps me positive and happy. So, if I don't do it, I start to feel a little out-of-sorts. During lockdown, it was one of the few freedoms that we didn't lose and I was so grateful. When we had to stay local, I used the time to explore new routes and enjoy some time out of the house. BvH were great too. We all stayed connected online with virtual events and motivation. It just shows what a fantastic club this is!