Our team of Coaches have a diverse background in running and over recent years we have strengthened the team in both numbers and coaching qualifications. Our coaching team are very happy to work with individuals or help you to put together a training plan for a specific goal, time permitting, so if you have someone in mind you'd like to help to personalise your training, please don't be shy; if they don't have time to help right now they'll help you to find someone who does.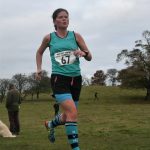 Suz West (Head Coach): Hi I'm Suz, I've been running since 2012 when I got talked into a Race For Life, so I am a pretty latecomer, I was already in the Masters age category when I started!I did my LIRF in 2015 and progressed to the CIRF in 2016. I like to coach all groups, particularly newer runners and beginners to help them gain confidence. I really enjoy watching runners I have coached go on and achieve things they believed they weren't capable of. I believe with encouragement and self belief as everyone is capable of reaching their goals.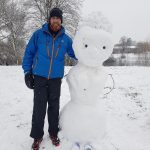 Dave Ellis: I'm very excited to join the coaching team at BvH. I see the Club's large number and quality of coaches as a real strength and something to celebrate. As I get older I'm learning about the ways I need to change training to get the best out of myself and other older runners – it's not the same as being in your 20's! I enjoy road running and cross country but my favourite place to run is in the mountains. I am also a qualified mountain leader, orienteering coach and mountain bike leader so can help club members with their training for a wide range of endurance events. I joined Bournville Harriers in late 2018 but have been running for over 40 years and have lots of experience both racing and coaching at distances from 800m to ultras. I have run over 50 marathons with a best of 2 hours 18 minutes and 17 times under 2 hours 30 minutes. I ran for England and GB several times at marathon distance in the mid 1980's. I've also dabbled with triathlon and duathlon and went to the World Duathlon Champs in Italy as an GB age group competitor. I was qualified as an athletics coach in the 1990's and also have my CIRF.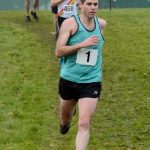 Dave Powner: I started parkruns and other 5k races in 2011, before upping the distance in 2012. I joined Bournville Harriers at the end of 2014, motivated by 2 years of my race times getting worse. The following summer, thanks to the club I hit PBs at all distances from 5k to HM, and decided to give something back, by joining the coaching team. I try to think outside the box for my coaching sessions, such as using music for dynamic stretching, and devising our own version of the bleep test. I like to heighten encouragement to our athletes towards the end of sessions, to help them keep going and avoid giving up psychologically. And hopefully leave them looking forward to the next session!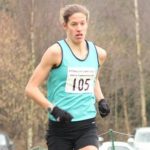 Nicola Sykes: I have been with Bournville Harriers since 2013 and absolutely love our Team Teal! I am a Level 2 Athletics Endurance Coach currently undertaking my level 3 group event coach qualification, which I'm sure will be put to good use! A PE teacher by trade my world is pretty one dimensional; mainly running around with or without a whistle – easy. I've been competing since I was 13, have done a bit of everything along the way but still retain my first love of cross country; the muddier the better. I am exceptionally fortunate to have trained under some phenomenal coaches, Alex and Rosemary Stanton at Bedford and County AC and Bud Baldaro at Birmingham University; all of whom I have learnt, and continue to learn, so much from. If I can have an impact on runners anywhere near the impact they've all had on me then I will have done well! I thoroughly enjoy coaching all abilities; making sessions purposeful, enjoyable (this is open to interpretation) and letting people learn something! Whether that be something technical, physiological or something about themselves – it all counts! I specialise in training theory; so if you have any questions about anything running related then please feel free to fire away at me whenever!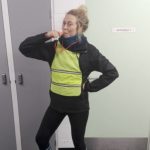 Aine Garvey: I have been a regular runner from the age of 13.  In the early days it was track work focusing on sprints, but since university it is all long distance.  I joined Bournville Harriers in late 2011 for some running inspiration as my training was a bit hap-hazard and unfocused.  Since then I have gone from loving half marathons and 10ks to focusing almost entirely on 5k. I really enjoy planning and running tempo sessions, on my own but even better with the club on a Thursday.  My main area of interest is running form and how improving your core strength and making small changes to the way you run can make huge improvements.  I also love working with beginners to help build their confidence and nurture their love of the sport. I completed my UKA Leadership in Running Fitness course in November this year and hope to carry on with my coaching qualification.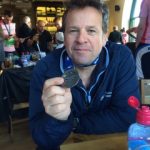 James Gittins: I am happy to say that I have been at BvH 10 years. I joined in January 2007 having decided to run the London Marathon that year, which I completed and from that moment onwards I was hooked on running. Since then I have run seven marathons in the UK and Europe, one Ultra, loads of halves and many shorter distance races. I love my assistant coaching role at BvH and I am particularly proud to be a coach, supporting our runners on a Thursday night for reps and hopefully help them improve. I love having a laugh and having a chat with our runners, I think this helps to motivate. I strongly believe that if you are having fun then the outcome of your performance will be better.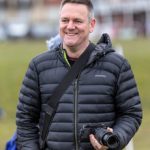 Mike Scotney: I'm Mike Scotney, a Cornishman who's been living and working in Birmingham for the past 20 years. I started running to regain pre-student fitness and take-up positive vices and after my first ever 10K (the Bournville Leafy 10), joined Bournville Harriers in late 2005. I've seen a lot of change but the club has been a happy constant, and I'm proud to be a member! I found that upping the mileage and training sensibly for marathons and shorter races was highly addictive and transformative. My philosophy is to aspire to work hard and train well, work out of your comfort zone, advocating quality reps with good quality recoveries. I've battled to improve, with a busy work and family life conspiring against me but in using schedules such as Pfitzinger's, I've found that even a very average runner can run reasonable times across a diverse range of courses and distances, which has enhanced the enjoyment of participation. I'm  a big fan of applying structure to training programmes, thinking about the objectives of each run. I'm always approachable to talk through my experiences and limited knowledge, although I cannot always guarantee I give the best advice!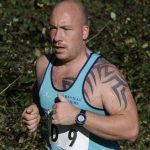 Stewart Crowton: I started running in June 2017 with my sister we joined the couch to 5k and ever since then I was like "Yes let's see what I can do". I carried on running once the course was finished I decided to join a running club. I joined BvH in September 2017 and  I can honestly say that I LOVE IT! As I got more confident in my running and learnt a lot from our coaches and being asked to help out with the Beginners course, I wanted to know more about  being a coach. I have now completed my Leadership in Running Fitness in January 2019. As a coach, I most enjoy encouraging people, it's great to help them enjoy their running and grow in confidence just like I did…