Our team of Coaches have a diverse background in running and over recent years we have strengthened the team in both numbers and coaching qualifications. Our coaching team are very happy to work with individuals or help you to put together a training plan for a specific goal, time permitting, so if you have someone in mind you'd like to help to personalise your training, please don't be shy; if they don't have time to help right now they'll help you to find someone who does.
Dave Po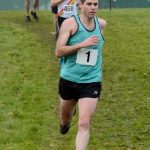 wner (Head Coach): My coaching journey began with the club in 2015, and it has been continually rewarding and enjoyable ever since! I qualified to Level 3 Endurance Event Group Coach in 2018. Education and experience in the subject is key, so I keep improving my knowledge base and network, by attending local and national coaching events, and taking additional courses. I recently completed a course on HRV, and my next goal is Strength & Conditioning. Working with groups initially attracted me to coaching, providing fun and variation with musical warm-ups, bespoke bleep tests, and chute resisted reps. I now feel that working closely with individual athletes can make even better effect of what I have to offer. Coming from a technical background, I like to get tech and numbers involved when coaching individuals. I have provided blood lactate testing, and used slow-mo video to assist technique analysis. HRV data has also guided my own training, and I expect to use it with athletes in the future. Most of my experience is with athletes targeting 5k / 10k races, but am keen to work to your personal goals, whatever they are!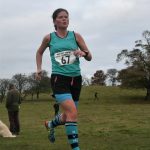 Suz West: Hi I'm Suz, I've been running since 2012 when I got talked into a Race For Life, so I am a pretty latecomer, I was already in the Masters age category when I started!I did my LIRF in 2015 and progressed to the CIRF in 2016. I like to coach all groups, particularly newer runners and beginners to help them gain confidence. I really enjoy watching runners I have coached go on and achieve things they believed they weren't capable of. I believe with encouragement and self belief as everyone is capable of reaching their goals.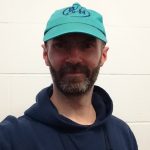 David Mountford: I'm a road-running coach specialising in endurance running from the mile to the marathon, with a strong interest in the technical aspects of form, physiology and psychology. I have level 1 and 2 LiRF and CiRF qualifications with England Athletics, with a level 3 Event Group Endurance qualification to follow. I'm a student of running, always learning, always open to feedback. I love talking and working with runners of all abilities and experience, and I can help you with running hard or running happy (though they're actually often the same thing). I've been in both worlds, at different times a ten-minute miler and a sub-06:00 minute miler.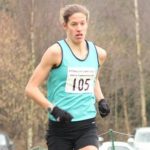 Nicola Sykes: I have been with Bournville Harriers since 2013 and absolutely love our Team Teal! I am a Level 2 Athletics Endurance Coach currently undertaking my level 3 group event coach qualification, which I'm sure will be put to good use! A PE teacher by trade my world is pretty one dimensional; mainly running around with or without a whistle – easy. I've been competing since I was 13, have done a bit of everything along the way but still retain my first love of cross country. I am fortunate to have trained under some phenomenal coaches, Alex and Rosemary Stanton at Bedford and County AC and Bud Baldaro at Birmingham University; all of whom I have learnt, and continue to learn, so much from. If I can have an impact on runners anywhere near the impact they've all had on me then I will have done well! I enjoy coaching all abilities; making sessions purposeful, enjoyable (this is open to interpretation) and letting people learn something! Whether that be something technical, physiological or something about themselves – it all counts! I specialise in training theory; so if you have any questions about anything running related then please feel free to fire away at me whenever!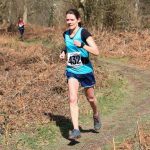 Lorna Al-Ani: I started running regularly in 2010, when I got hooked on long distance running and marathons. Joining Bournville Harriers in 2017 fuelled my passion and motivation and I have gone onto run many more events, including marathons (12 in total now), trail runs, team events and, my latest focus, ultras! I feel that the club has given me so much that, this year, I volunteered to train as a coach and did my LIRF qualification in July. I have really enjoyed the sessions I have taken so far and am always happy to give runners advice on their training. I have also previously qualified as a personal trainer, so if anyone needs help in this area, I would be glad to assist too!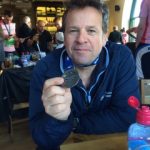 James Gittins: I am happy to say that I have been at BvH 10 years. I joined in January 2007 having decided to run the London Marathon that year, which I completed and from that moment onwards I was hooked on running. Since then I have run seven marathons in the UK and Europe, one Ultra, loads of halves and many shorter distance races. I love my assistant coaching role at BvH and I am particularly proud to be a coach, supporting our runners on a Thursday night for reps and hopefully help them improve. I love having a laugh and having a chat with our runners, I think this helps to motivate. I strongly believe that if you are having fun then the outcome of your performance will be better.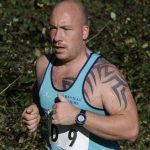 Stewart Crowton: I started running in June 2017 with my sister we joined the couch to 5k and ever since then I was like "Yes let's see what I can do". I carried on running once the course was finished I decided to join a running club. I joined BvH in September 2017 and  I can honestly say that I LOVE IT! As I got more confident in my running and learnt a lot from our coaches and being asked to help out with the Beginners course, I wanted to know more about  being a coach. I have now completed my Leadership in Running Fitness in January 2019. As a coach, I most enjoy encouraging people, it's great to help them enjoy their running and grow in confidence just like I did…