Not one but two BvH Club Age Category Records fell at the London Marathon the weekend before last*!
Jude Glynn put in a PB of 3:41:17, to take the V55 record, and John Cheel nabbed the V65 bar with a time of 4:42:04.
Congratulations to you both, and we hope you are recovering well!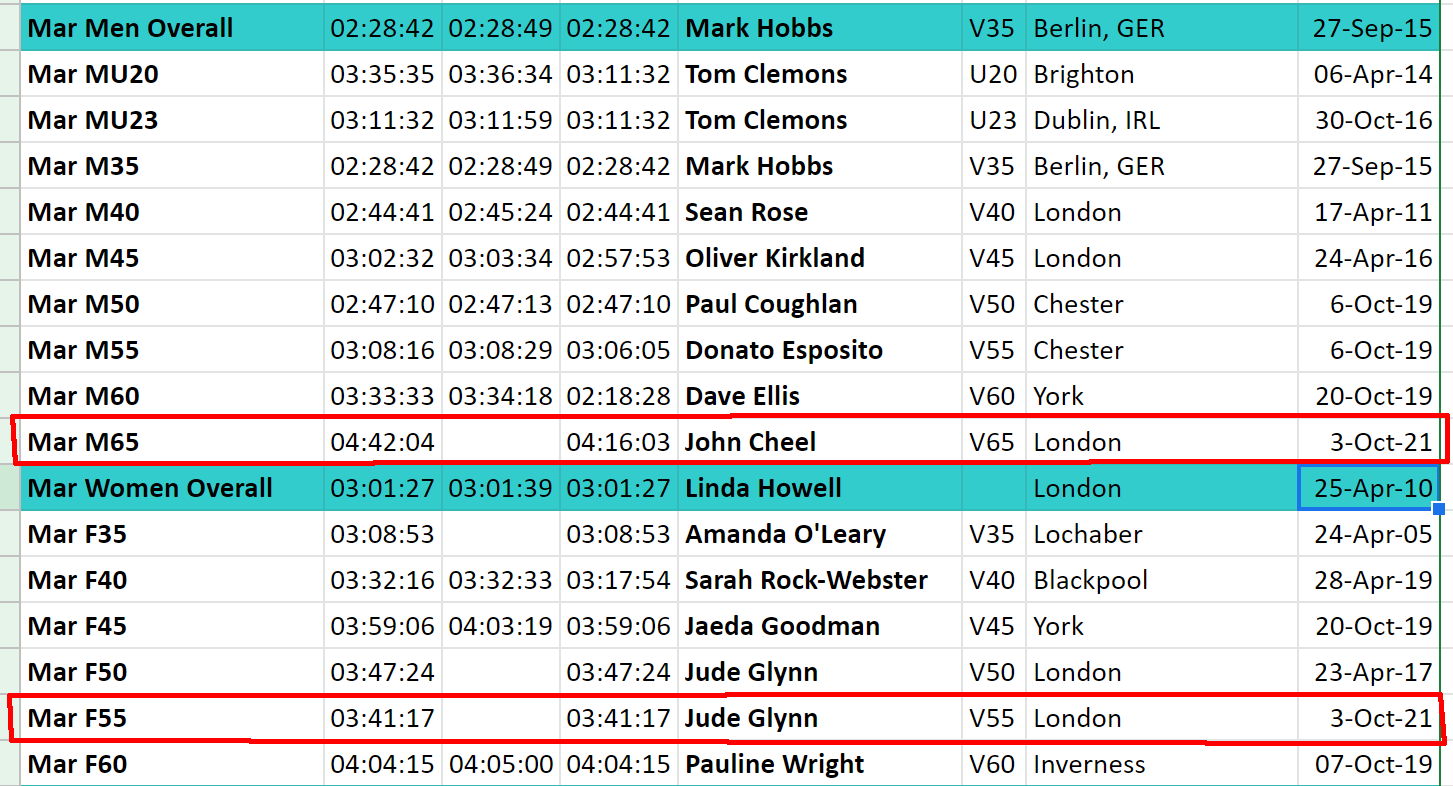 *I know that sounds like ages ago, but results were only confirmed on Power of Ten today!