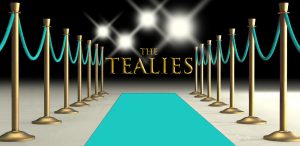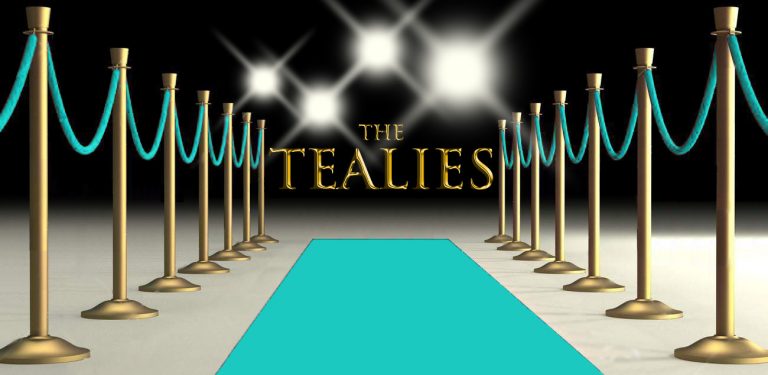 Since 2003 Bournville Harriers has presented Awards to Club members in recognition of outstanding achievement, personal improvement and great service to the Club.  Our awards are presented at the Annual Awards and Club Celebration Evening, otherwise affectionately known as 'The Tealies'.
A subset of awards were awarded during COVID Lockdown restrictions of 2020-21
The timetable and criteria for selection can be viewed here.
The awards and previous winners are:
BvH Club Members' Award
| | |
| --- | --- |
| 2020 | Suz West |
| 2019 | Rhian Littlewood |
| 2018 | Jude Glynn |
| 2017 | Dave Powner |
| 2016 | Linda Goulding |
| 2015 | Steve Doswell |
| 2014 | Suz West |
| 2013 | Keith Elliot |
| 2012 | Chris Harlan-Marks |
| 2011 | Steve Atkinson |
| 2010 | Steve James |
| 2009 | Helen Foot (nee Owen) |
| 2008 | Steve James |
| 2007 | Paul Foot |
| 2006 | Mark Lynock |
| 2005 | Martin Foster |
| 2004 | Sue Ward |
| 2003 | Martin Foster |
John Ward Trophy (Chairperson's Award)
| | |
| --- | --- |
| 2020 | Nicola Mann |
| 2019 | Linda Goulding |
| 2018 | Stacey Marston |
| 2017 | John Cheel |
| 2016 | Dave Powner |
| 2015 | Linda Goulding |
| 2014 | John McKeon |
| 2013 | Laura Leslie |
| 2012 | Dean Parker |
| 2011 | Rachel Partridge |
| 2010 | Mick James |
| 2009 | Steve Atkinson |
| 2008 | Steve James |
| 2007 | The Ward Family |
| 2006 | Phil Dakin |
| 2005 | Paul Foot |
| 2004 | Jim Price |
| 2003 | Marie State |
BvH Club Achievement Award
| | |
| --- | --- |
| 2020 | – Not awarded – |
| 2019 | Paul Coughlan |
| 2018 | Nicola Sykes |
| 2017 | Nicola Sykes |
| 2016 | Matt Cook |
| 2015 | Nicola Sykes |
| 2013 | Chris Collins |
| 2012 | Orlando Corea |
| 2011 | Rob Andrew |
| 2010 | Rob Andrew |
| 2009 | Rob Andrew |
| 2008 | Stella Denniss |
| 2007 | Margaret Kenchington |
| 2006 | John Ward |
| 2005 | Jim Price |
BvH Athlete of the Year – Men
| | |
| --- | --- |
| 2020 | – Not awarded – |
| 2019 | Paul Coughlan |
| 2018 | Henry Brocklehurst |
| 2017 | Richard Bayliss |
| 2016 | Chris Collins |
| 2015 | Chris Collins |
| 2014 | Paul Thompson |
| 2013 | Dean Parker |
| 2012 | Orlando Corea |
| 2011 | Gary Blackman |
| 2010 | Rob Andrew |
| 2009 | Dean Parker |
| 2008 | Dean Parker |
| 2007 | Jon Grix |
| 2006 | Jon Grix |
| 2005 | Mike Ferguson |
| 2004 | John Solly |
BvH Athlete of the Year – Women
| | |
| --- | --- |
| 2020 | – Not awarded – |
| 2019 | Imogen Peck |
| 2018 | Nicola Sykes |
| 2017 | Laura Gale |
| 2016 | Monica Baptista |
| 2015 | Laura Gale |
| 2014 | Nicola Sykes |
| 2013 | Nicola Sykes |
| 2012 | Caroline Harlan-Marks |
| 2011 | Linda Howell |
| 2010 | Mel James |
| 2009 | Mel James |
| 2008 | Mel James |
| 2007 | Mel James |
| 2006 | Phil Williamson |
| 2005 | Amanda O'Leary |
BvH Merit Award – Men
| | |
| --- | --- |
| 2020 | – Not awarded – |
| 2019 | James Ashley |
| 2018 | Tom Bunn |
| 2017 | Jon Mould |
| 2016 | Simon Newman |
| 2015 | Mat Pollard |
| 2014 | Richard Rollins |
| 2013 | John McKeon |
| 2012 | Paul Thompson |
| 2011 | Stuart Pearson |
| 2010 | Sean Rose |
| 2009 | Andy Wheeler |
| 2008 | Barrie Roberts |
| 2007 | Mike Berry |
| 2006 | Dean Parker |
| 2005 | Dave Harte |
| 2004 | Paul Foot |
| 2003 | Mark Lynock |
BvH Merit Award – Women
| | |
| --- | --- |
| 2020 | – Not awarded – |
| 2019 | Rhian Littlewood |
| 2018 | Alison Price |
| 2017 | Rachel Hursey |
| 2016 | Jude Glynn |
| 2015 | Emily Holden |
| 2014 | Lizzy Bryans |
| 2013 | Laura Gale |
| 2012 | Sarah Rock |
| 2011 | Kathryn Holiday |
| 2010 | Caroline Harlan-Marks |
| 2009 | Caroline Harlan-Marks |
| 2008 | Marianne Hensman |
| 2007 | Marianne Hensman |
| 2006 | Maggie Curtis |
| 2005 | Lynne Gossage |
| 2004 | Helen Owen |
| 2003 | Angie Dakin (nee Phillips) |
BvH Newcomer Award – Women
| | |
| --- | --- |
| 2020 | – Not awarded – |
| 2019 | Kate Green |
| 2018 | Heather Tyrie |
| 2017 | Miriam Stevens |
| 2016 | Anna Ostojitsch |
| 2015 | Liz Lepa |
| 2014 | Katie Thomas |
| 2013 | Emma Hopkins |
| 2012 | Linda Goulding |
| 2011 | Elspeth Robertson |
| 2010 | Sara Roberts |
| 2009 | – |
| 2008 | Jane Croke |
The John Enright Newcomer Award – Men
| | |
| --- | --- |
| 2020 | – Not awarded – |
| 2019 | Dave Ellis |
| 2018 | Stewart Crowton |
| 2017 | Mark Freemantle |
| 2016 | Richard Shearing |
| 2015 | Pete Hickman |
| 2014 | Taz Yousaf |
| 2013 | John Enright |
| 2012 | Mark Cooper |
| 2011 | Paul Thompson |
| 2010 | Andy Halliday |
| 2009 | Gareth Cadd |
| 2008 | – |
BvH Coaching Award
| | |
| --- | --- |
| 2020 | – Not awarded – |
| 2019 | Sean Rose |
| 2018 | David Mountford |
| 2017 | Nicola Sykes |
| 2016 | Nicola Sykes |
| 2015 | Nicola Sykes |
| 2014 | Linda Goulding |
| 2013 | Sue Ward |
| 2012 | Steve Atkinson |
| 2011 | Steve Atkinson |
| 2010 | Mick James |
| 2009 | Sean Rose |
| 2008 | Rachel Partridge |
BvH Team Member Award – Men
| | |
| --- | --- |
| 2020 | – Not awarded – |
| 2019 | Tim Hodges |
| 2018 | Kevin Morris |
| 2017 | Henry Brocklehurst |
| 2016 | Henry Brocklehurst |
| 2015 | John Cheel |
| 2014 | Andy Hall |
| 2013 | Barrie Roberts |
| 2007 | Jamie Johnston |
| 2006 | Kevin Woodward |
BvH Team Member Award – Women
| | |
| --- | --- |
| 2020 | – Not awarded – |
| 2019 | Alison Price |
| 2018 | Lorna Al-Ani |
| 2017 | Laura Gale |
| 2016 | Monica Baptista |
| 2015 | Rhian Littlewood |
| 2013 | Lesley Pymm |
Lynne Gossage Endeavour Award 
| | |
| --- | --- |
| 2020 | Guy Marston |
| 2019 | Lesley Pymm |
| 2018 | Monica Baptista |
| 2017 | Lisa Thompson |
| 2016 | Mark Cooper |
| 2015 | Katie Thomas |
| 2014 | Lesley Pymm |
| 2013 | Alec Croke |
Beginner of the Year
2020
– Not awarded –
2019
Rob Styles
2018
Kerry Oliver
2017
Suzanne Bunn
2016
Charlotte Forcer
Tim Hodges
2015
Clare McHugh
2014
Jacqui Steven
Alan West
Race Report of the Year
| | |
| --- | --- |
| 2020 | Guy Marston |
| 2019 | Guy Marston |
| 2018 | Simon Newman |
| 2017 | Simeon Whiting |
| 2016 | David Mountford |
Volunteer of the Year
| | |
| --- | --- |
| 2020 | – Not awarded – |
| 2019 | Martin Foster |
| 2018 | Emma Hopkins |
| 2017 | Lynda Batchelor |
| 2016 | Emma Hopkins |
Team of the Year
| | |
| --- | --- |
| 2020 | The Coaching Team |
| 2019 | Women's Cross Country Team |
| 2018 | Men's Cross Country Division 2 Champions |
| 2017 | The Bare Neigh-Kid Ladies: Laura Gale, Monica Baptista and Nicola Sykes |
Teal Targets Overall League Winners
| | |
| --- | --- |
| 2020-21 | – Not competed – |
| 2019-20 | Jaeda Goodman |
| 2018-19 | Tom Bunn and Lorna Al-Ani |
| 2017-18 | Guy Marston |
| 2016-17 | Jude Glynn |
| 2015-16 | Andy Hoole |
| 2014-15 | Jude Glynn |
Other (Previous) Awards
BvH Tour of Bournville Champion – Men
2012
Rich Bayliss
2011
Andy Halliday
2010
Gareth Cadd
2009
Andy Crawford
2008
Sean Rose
2007
Dean Parker
BvH Tour of Bournville Champion – Ladies
2012
Linda Howell
2011
Caroline Harlan-Marks
2010
Linda Howell
2009
Linda Howell
2008
Sally Gray
2007
Linda Howell
BvH Grand Prix Champion – Men
2012
Stuart Pearson
2011
Gareth Cadd
2010
Gareth Cadd
2009
Dean Parker
2008
Dean Parker
2007
Martin Foster
2006
Martin Foster
BvH Grand Prix Champion – Ladies
2012
Linda Howell
2011
Caroline Harlan-Marks
2010
Linda Howell
2009
Mel James
2008
Linda Howell
2007
Linda Howell
2006
Linda Howell
BvH Cross Country Merit Award – Men
2007
James Taylor
2006
Geoff Meadows
2005
Alec Croke
BvH Cross Country Merit Award – Ladies
2007
Kat Abbott
2006
Margaret Kenchington
2005
Yvonne Wallis