Your race numbers!
Use the same one for each race.
Arranged alphabetically by first name (apart from those only just signed up, who are added on to the bottom).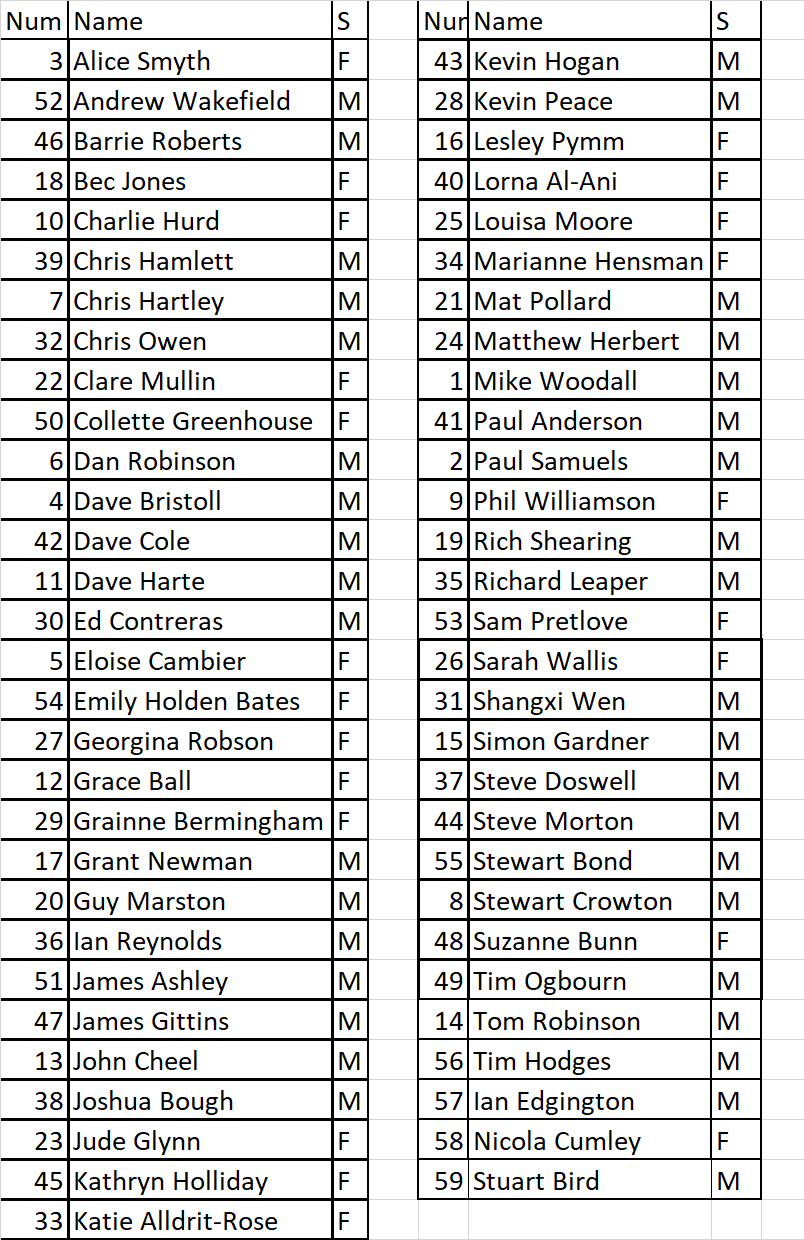 Race 1, Tuesday 16th August, Manor Farm Park, 7:15pm / 7:30pm
2 laps of this 2 mile route: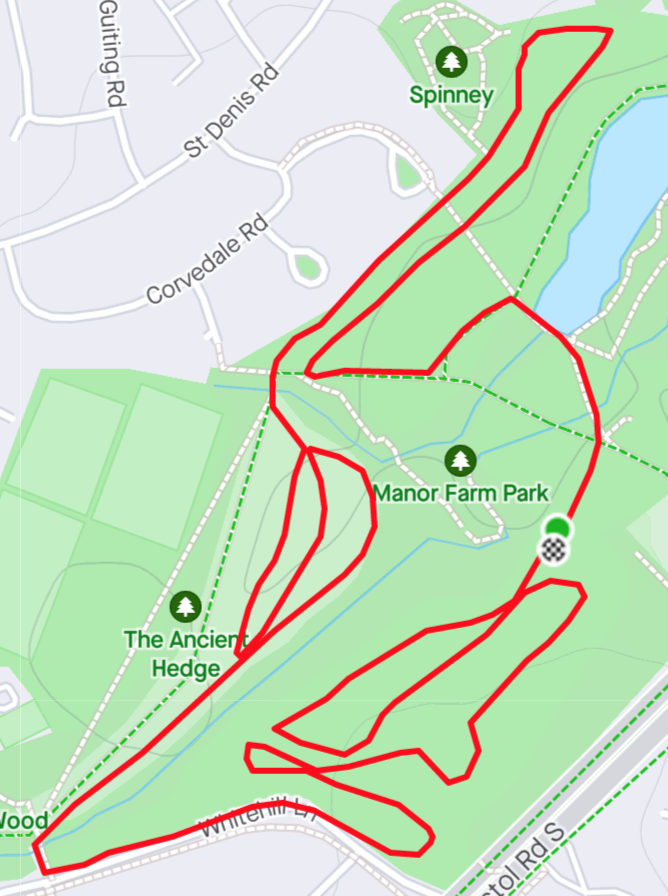 Race starts at 7::30pm. Those of you expecting to finish at the back of the pack can start 7:15pm.
Good luck!
Manor Farm Park results!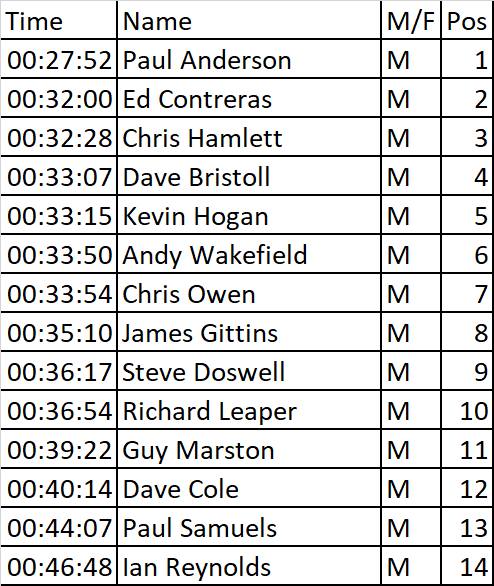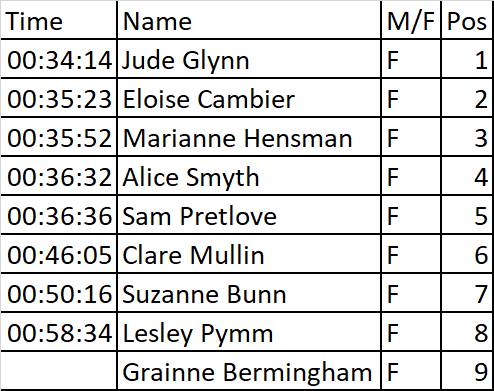 Here are Pete's photos on Facebook!
---
Race 2, Thursday 18th August, Kings Norton Playing Fields – Canal – University. B30 3EU
7:10pm / 7:30pm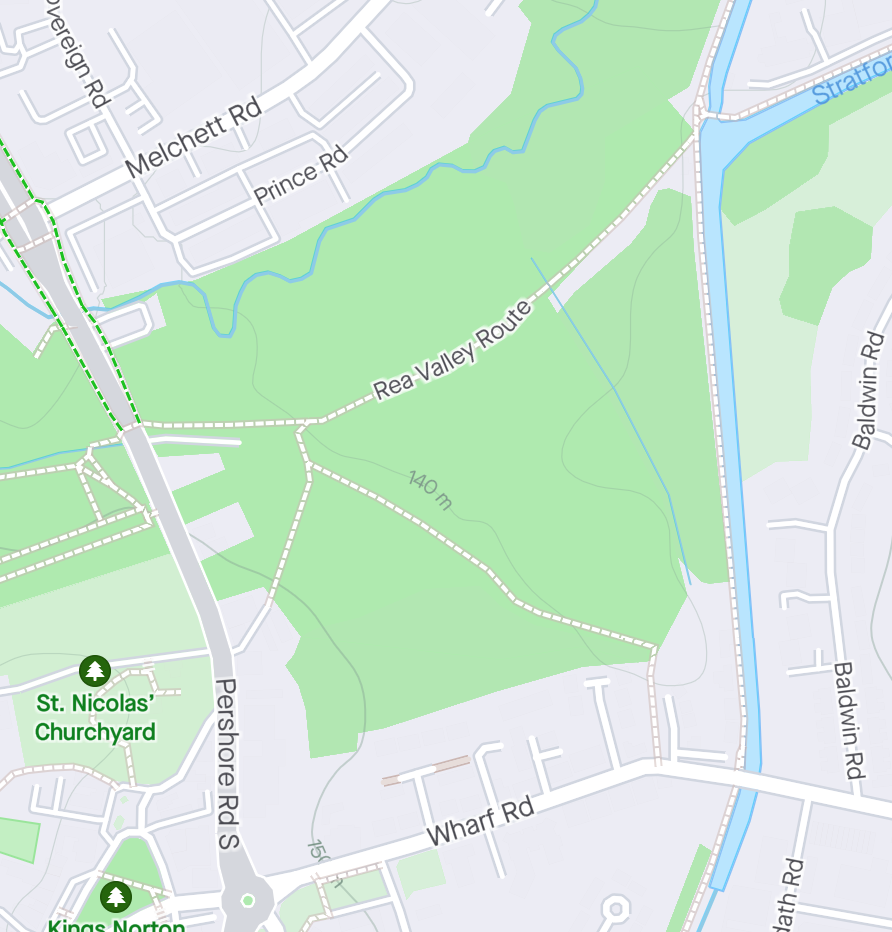 Meet at Kings Norton Playing Fields, for a nice flat route which takes you down to University train station and back. Claire Daniels will be at the turn point to send you back again. Keep left when passing other runners coming in the opposite direction!
Well done everyone in Thursday's BUMS Race 2!
Congratulations to winners Grace Ball and Matthew Pollard! And to podium finishers Georgina Robson, Matthew Herbert, Jude Glynn, and Paul Anderson.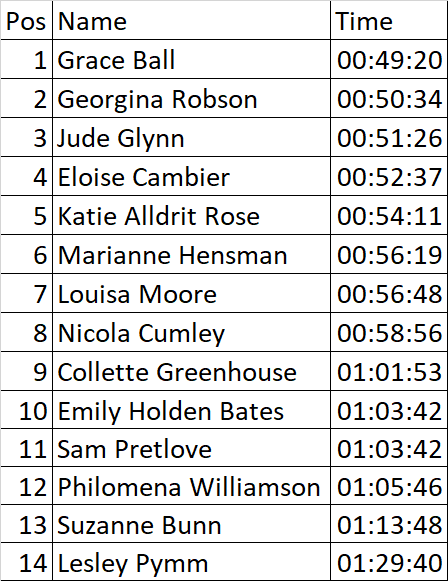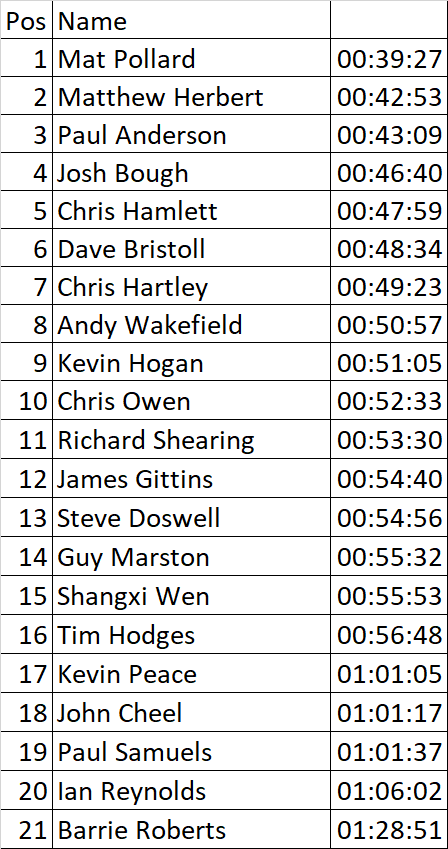 Photos from James and Clare are on Facebook here:
https://www.facebook.com/groups/7085635882/posts/10160025294990883
https://www.facebook.com/groups/7085635882/posts/10160025211715883/
We can now see how the series is shaping up! In third place at the moment are David Bristoll and Marianne Hensman. In second place are Chris Hamlett and Eloïse Cambier, and our leaders are Jude Glynn and Paul Anderson.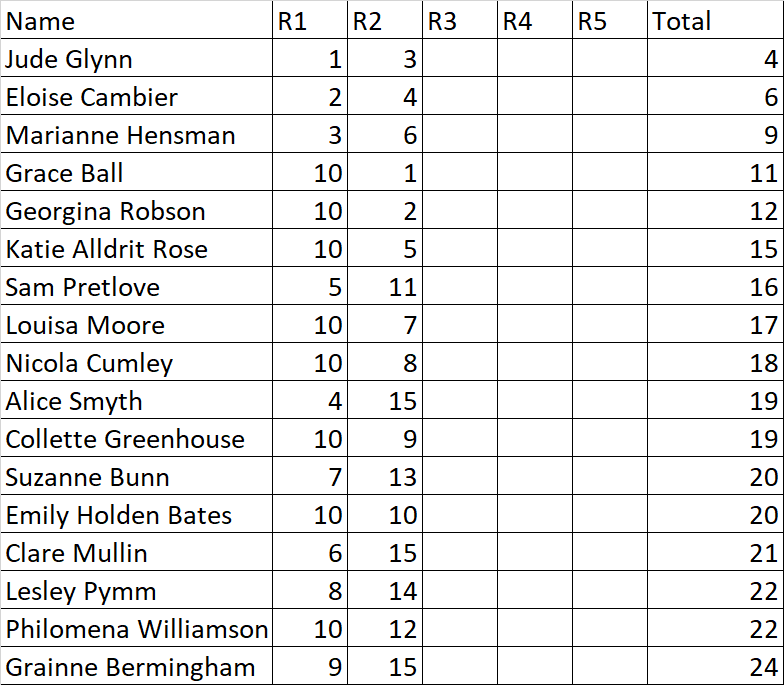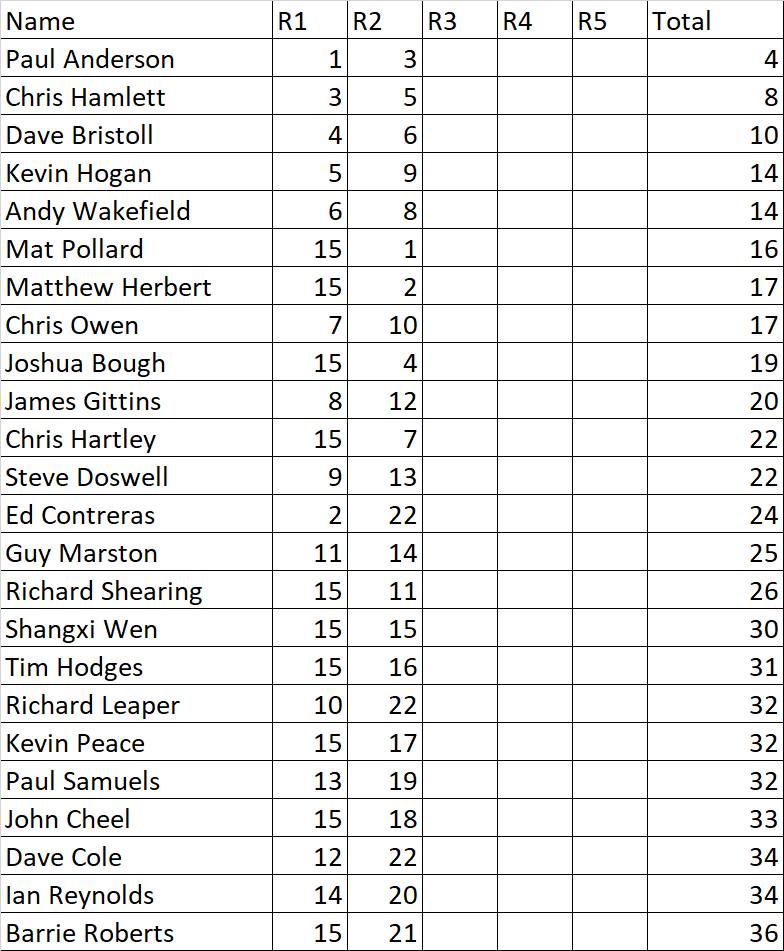 Huge thanks also to our volunteers Linda Goulding, James Evans and Claire Daniels!
---
Race 3, Leafy 10k route, Monday 22nd
Here's a strava of Monday's Leafy 10k route: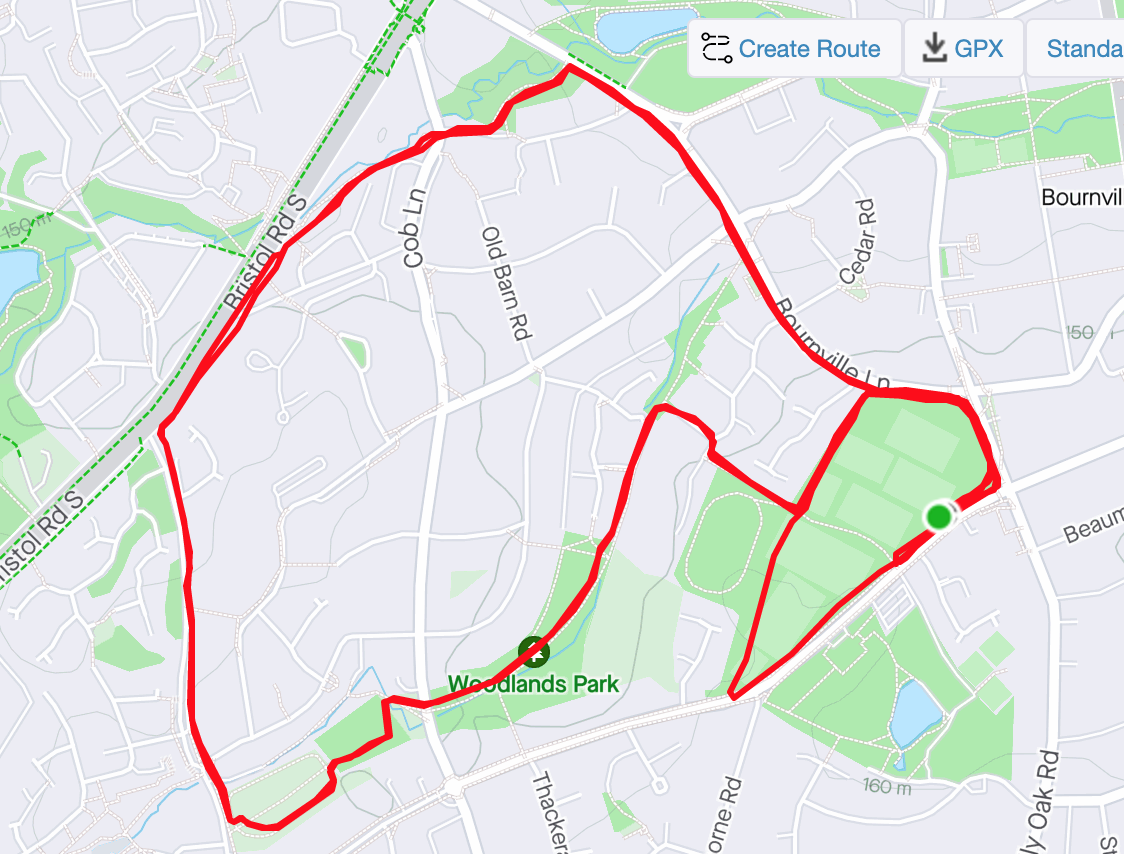 And a video, with 5 minutes talking you through it, and 10 minutes of high speed run through.
The changing rooms will be open as usual, but please meet directly on the playing fields near the start line.
We shall start in 3 waves again. With an aim to get everyone finished around 8:30, those start times will be approx 7:00, 7:15, and 7:30.
Don't forget to bring your number from your previous race! Any please write on the back anything you think we might need to know in case of emergency.
There are numerous road crossings in this route, so please do give way to traffic.
There may be people turning up just to do a standard club run. If so, it's fine to use the same route! But please refrain from crossing the finish line, so as not to confuse the race results.
You can still order a vest! Although it will not come with the first delivery expected shortly.
BUMS Leafy 10k results!
Congratulations to our winners Matthew Pollard and Grace Ball!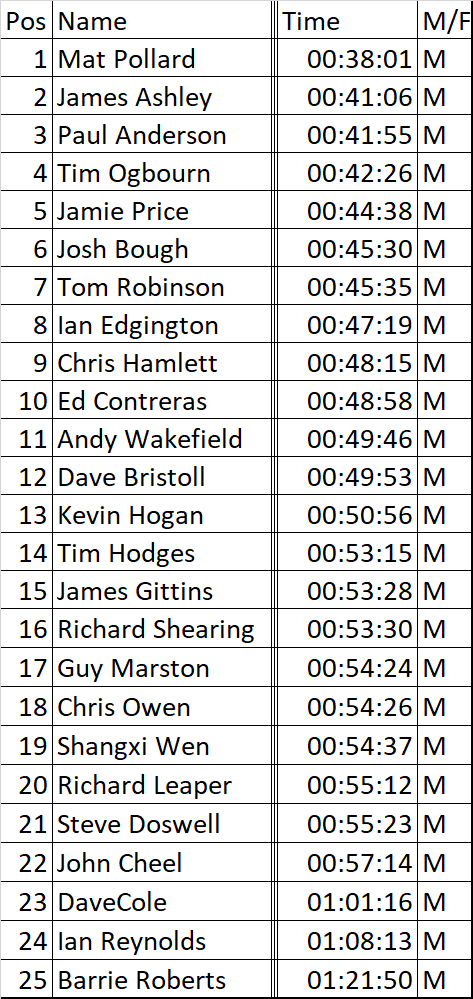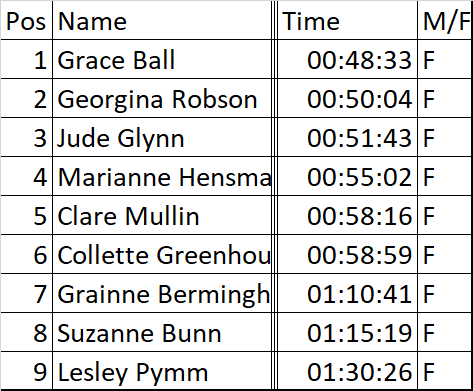 Georgina Robson and BUMS debutant Jay Ashley took second places, while Paul Anderson and Jude Glynn took third, which for both was enough to ensure staying top of the series leaderboard!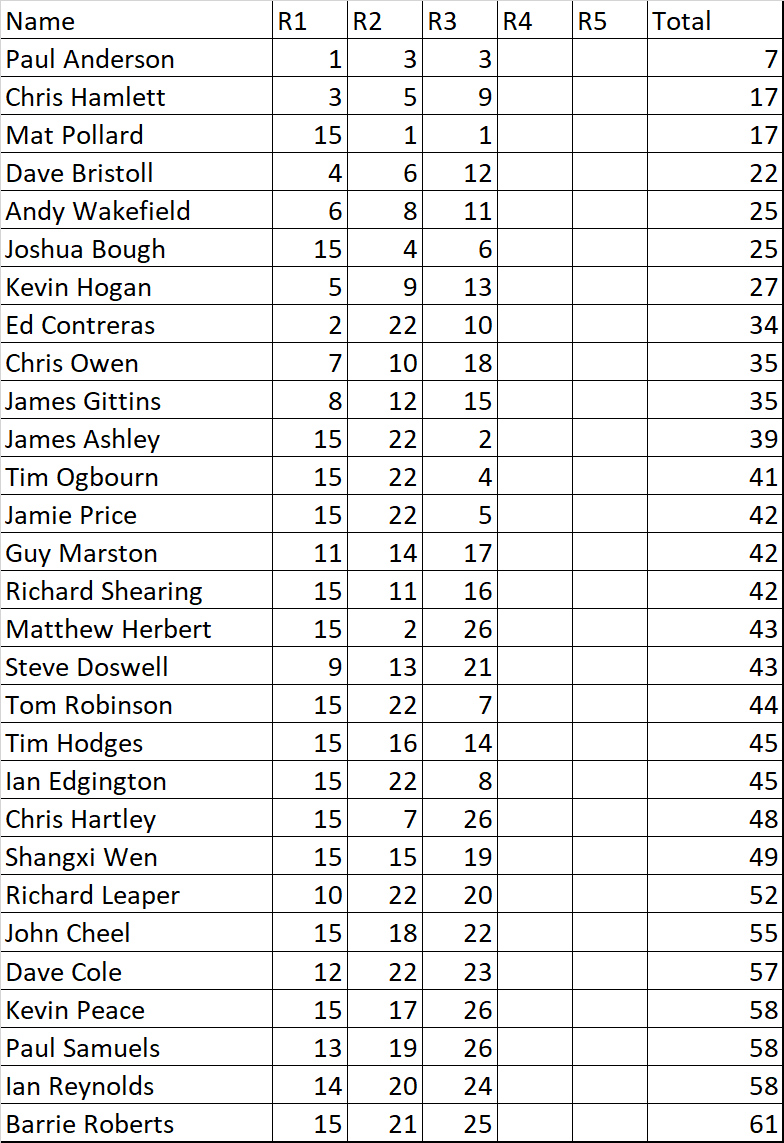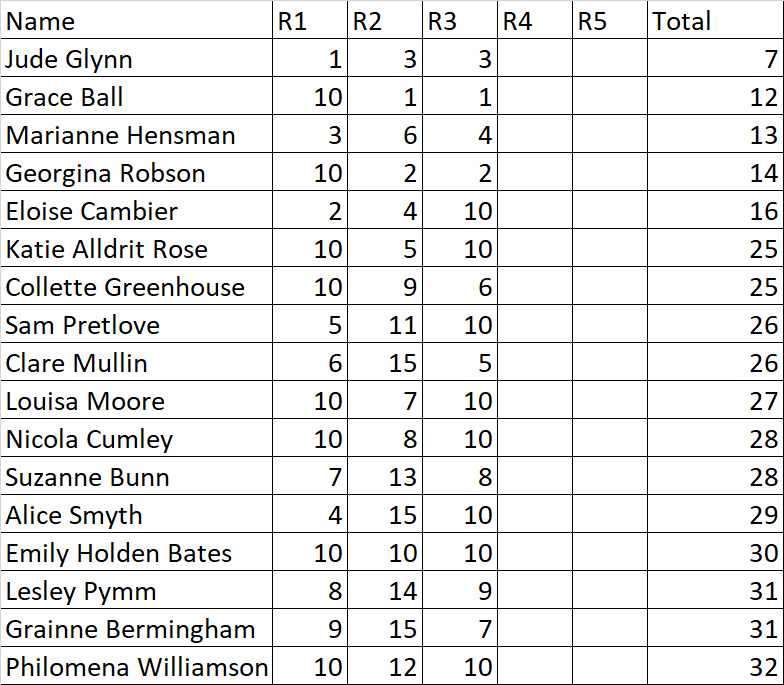 Chris Hamlett and Matthew Pollard are now tied for second in the men's standings, while Grace Ball climbs to second in the women's, with Marianne Hensman in third.
On Sunday 18th September, it's the real Bournville Leafy 10k, so please sign up via www.leafy10k.com, or soak up the atmosphere without racing, by volunteering! To do so, contact Claire Daniels, who will find you job, for which we will be hugely grateful!
Huge thanks to today's marshals Charlie Hurd, Katie Roberts, Kevin Peace, Matthew Herbert, James Evans, Monica Baptista, Lorna Al-Ani, Nicola Mann, Rachel Partridge, chief marshal Claire Daniels, and Linda Goulding on the clock, plus Shangxi Wen, Matthew Herbert, John Cheel, Dave Cole, Grace Ball setting up! I think I've missed someone.
Check out some event photos from Charlie, and part 2, and James, and Grant.
See you at The Peacock on Thursday!
Details coming soon
---
Race 4, The Killer Mile, 7:30.
Meet at The Peacock, Forhill, B38 0EH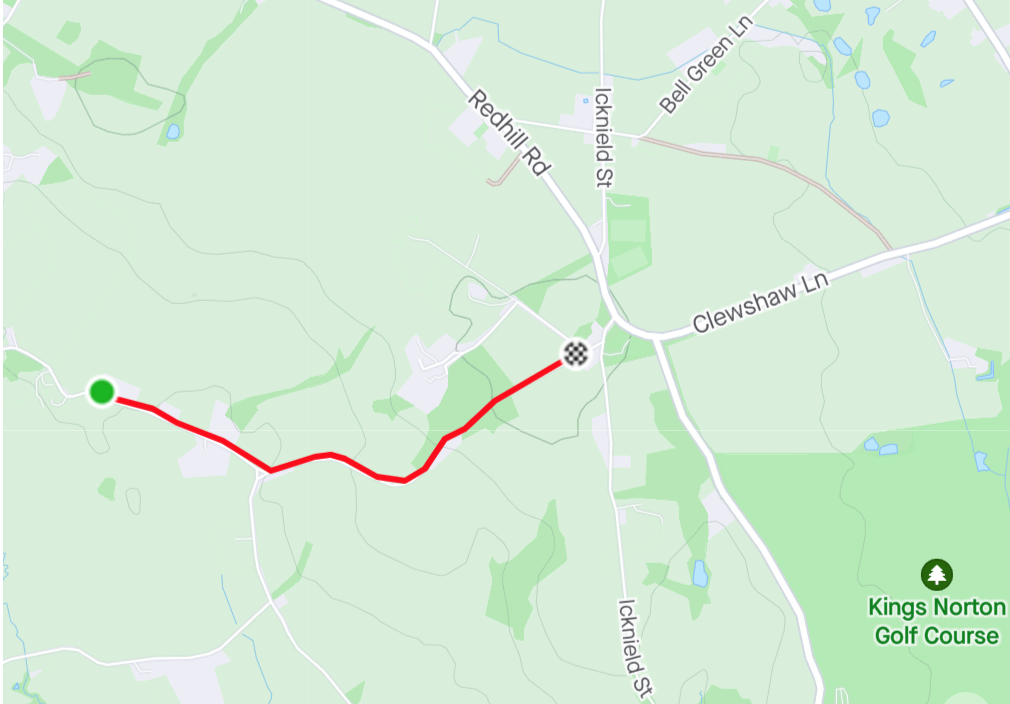 Race will start at 7:30 for everyone.
Meet at The Peacock in plenty of time to get to the bottom of the hill anddo your pre-race prep, in time for the start.
Please park in the car park _opposite_ The Peacock. Do not use the pub's own car park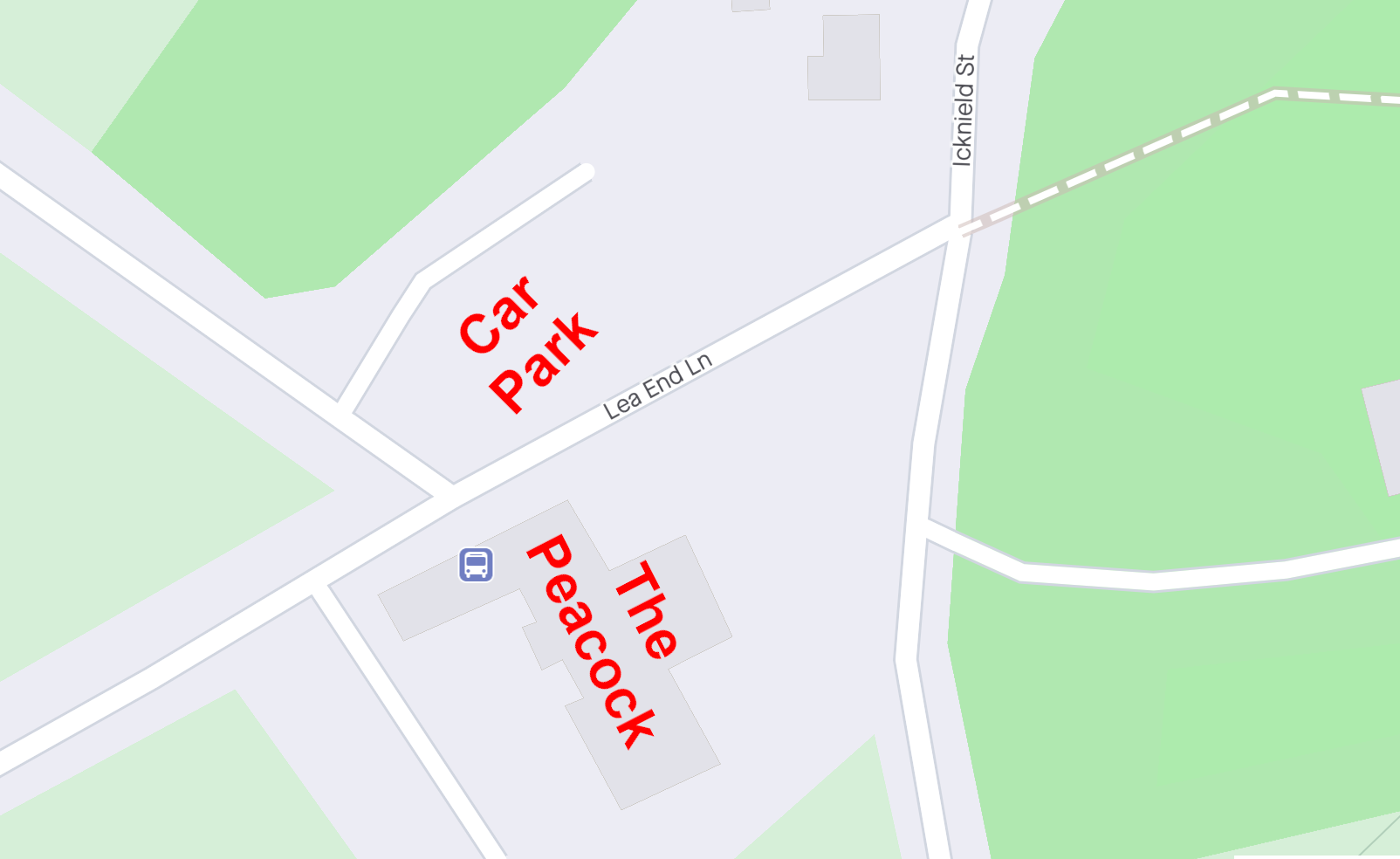 We have a lead car and a tail car, so you should be safe from traffic coming from the rear! Although it is still possible that cars will pass you coming down the hill.
Don't forget to bring your race number from previous events!
Good luck!
---
Killer Mile results!
Congratulations to Killer Mile winners Matthew Pollard and Georgina Robson!
And well done to second placed Jay Ashley and Jude Glynn, and third placed Grant Newman and Marianne Hensman!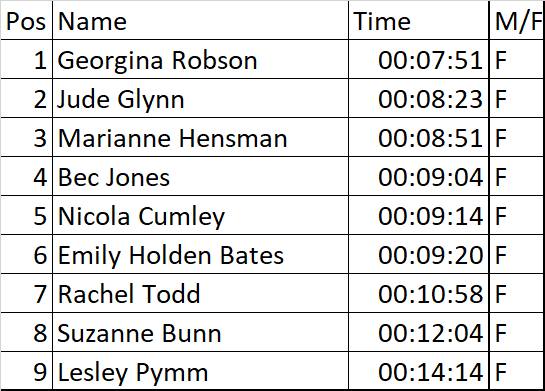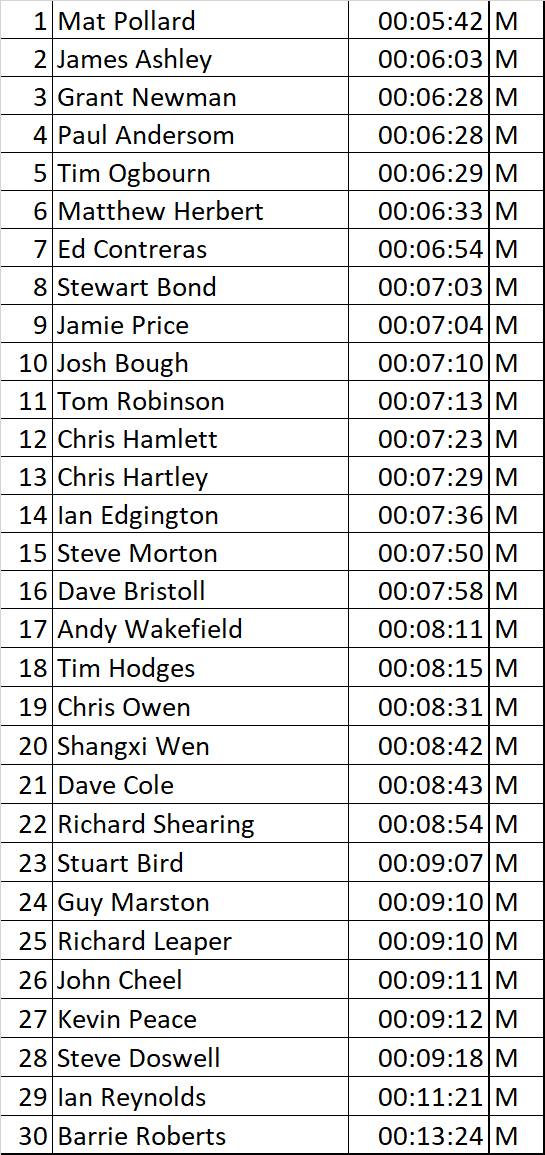 Paul Anderson, Matthew Pollard, and Chris Hamlett remain in the Men's Top 3, while Georgina Robson climbs into second behind Jude Glynn at the top of the Women's table, with Marianne Hensman stepping into third.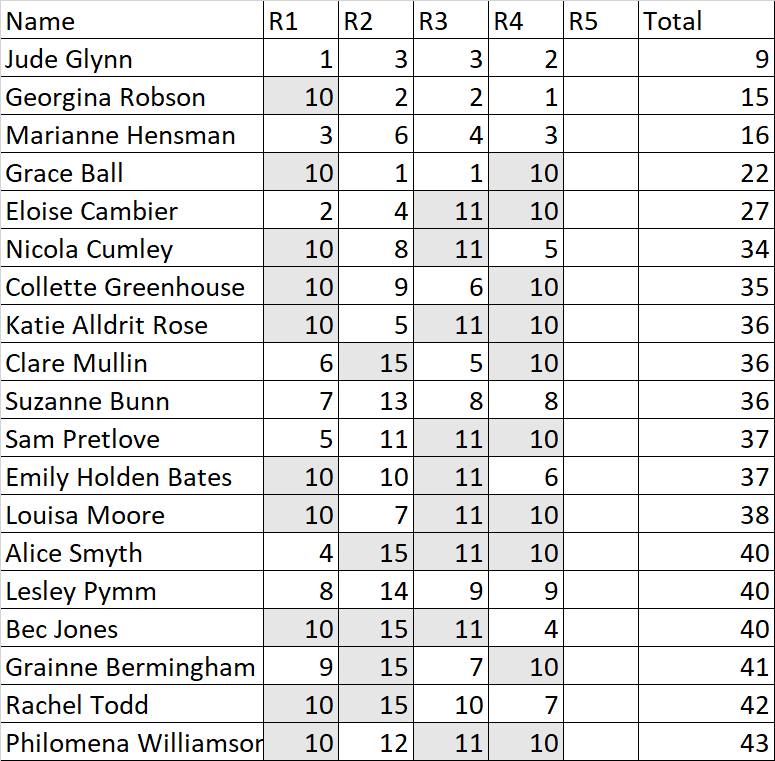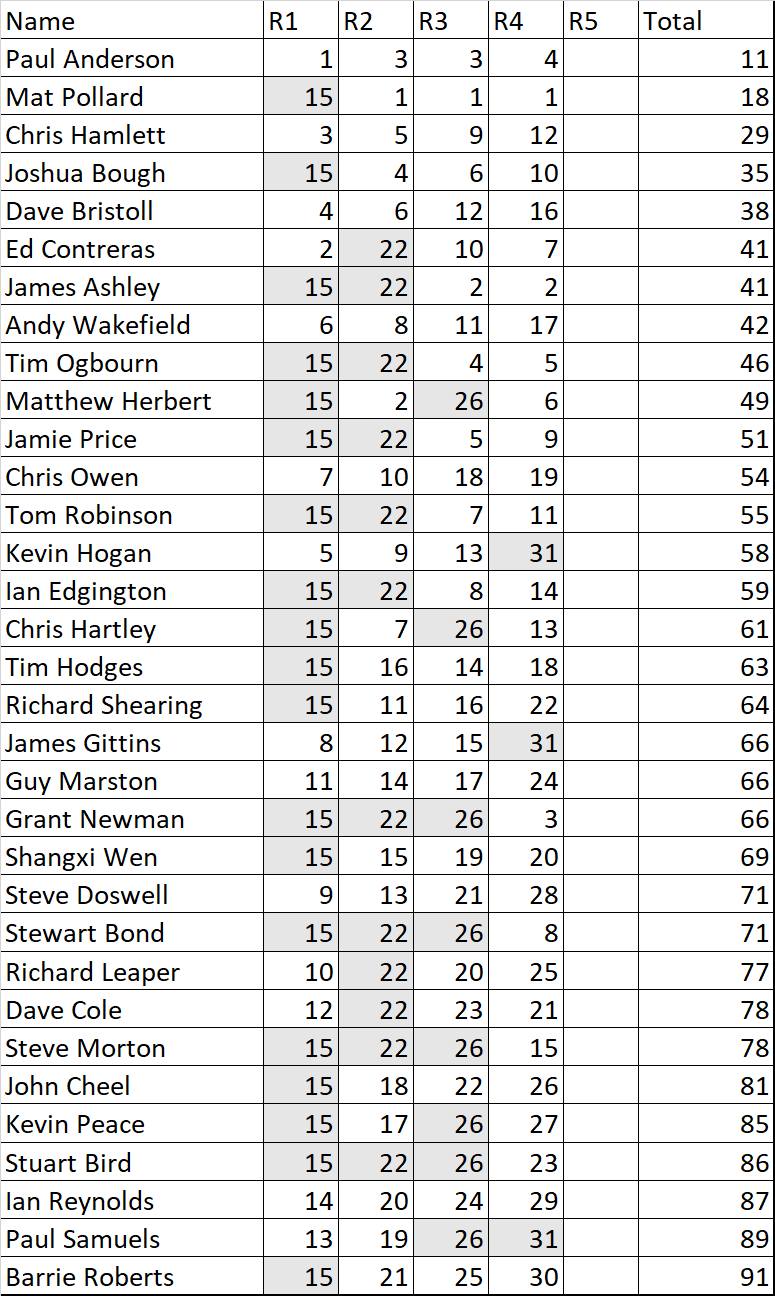 Thank you to today's volunteers Claire Daniels, and Katie Alldrit-Rose in the cars, Louisa Moore on timing, marshals James Evans, Michael Tracy, Katie Roberts, Charlie Hurd, Rachel Partridge, Gráinne Bermingham, and tail Lorna Al-Ani, plus transport from Charlie Hurd!
Thanks also to Paul Anderson et al, for rescuing Dave and Charlie with car trouble!
---
Race 5, 5km route from Rowheath, Friday 26th 7:10 / 7:30 start.
Here's the route for Friday's 5km! Click the image for Strava map.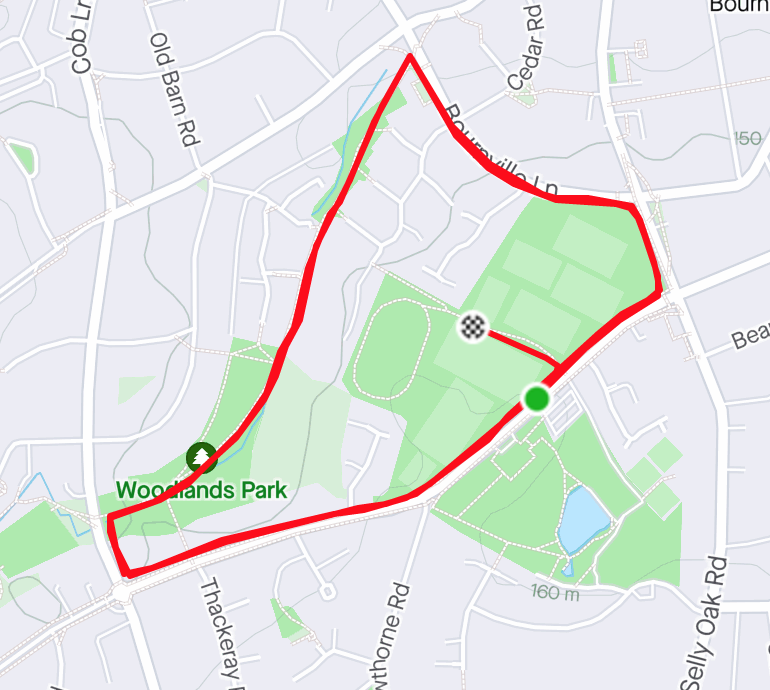 And a video runthrough
Final Race and Series results!
We concluded the Bournville Ultimate Midweek Series on Friday with the 5km route. Congratulations to Grace Ball and Mat Pollard taking the wins on the day!
Jude Glynn and Paul Anderson took second place, while Katie Alldrit-Rose and Jamie Price took their first podium finishes of the series.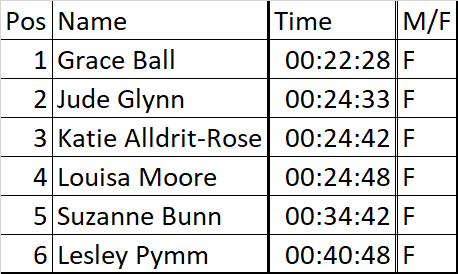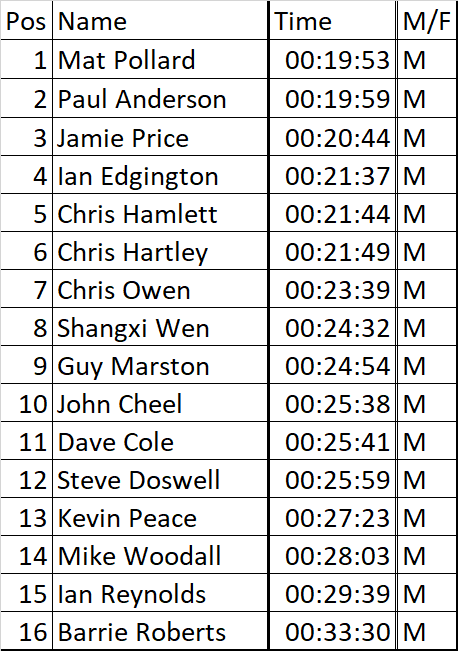 Thank you to today's volunteers – Mathilde Housley, Michael Tracy and James Evans marshaling, Charlie Hurd on setup and marshal duties, and Monica Baptista on the finish line.
Final Standings
Fifty three athletes raced across the eleven days. Huge congratulations to series winners Jude Glynn and Paul Anderson, accumulating the lowest points total!
And to second placed Georgina Robson and Mat Pollard, and third placed Chris Hamlett, plus Grace Ball and Marianne Hensman who were tied!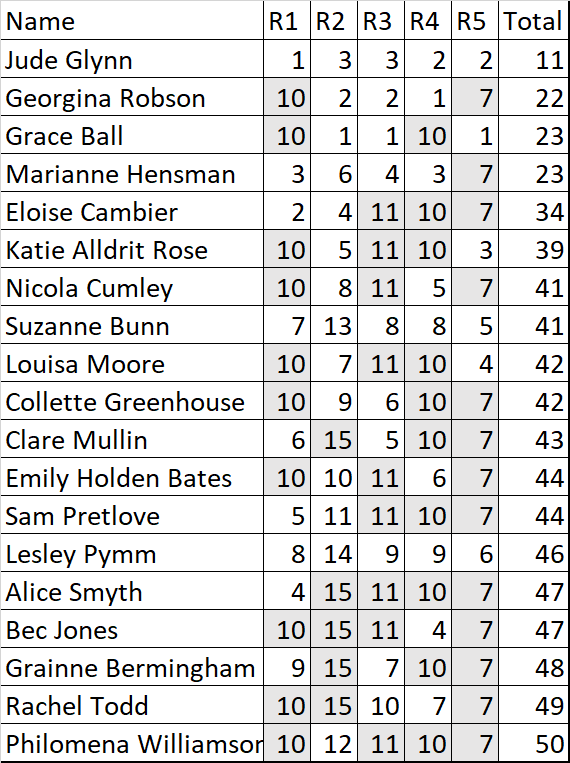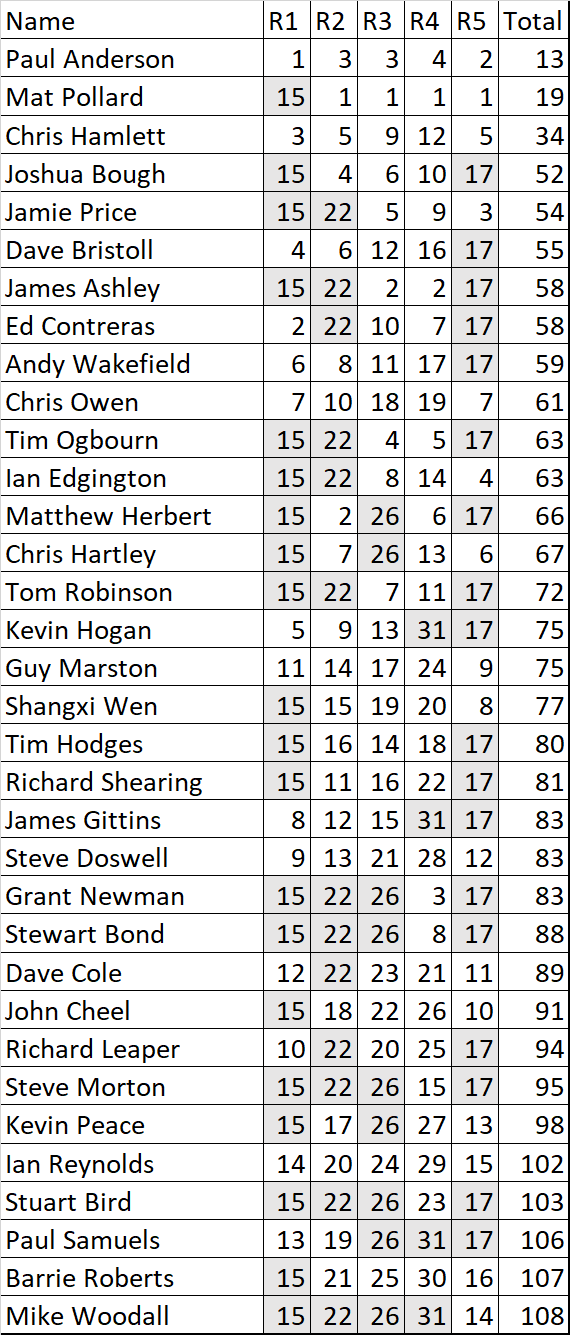 We also celebrate the nine athletes who endured all five series races! Chris Hamlett, Ian Reynolds, Suzanne Bunn, Chris Owen, Steve Doswell, Lesley Pymm, Guy Marston, Jude Glynn, and Paul Anderson.
Check out photos from James, Monica, and Charlie, here, here, here, here, and here:

We hope you all enjoyed, see you next time!