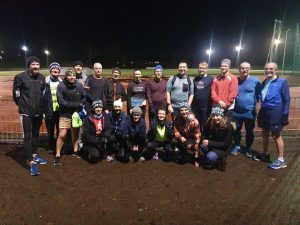 The next seven-week block of Wednesday night Track sessions starts this week, 19th February, aimed at those taking on a Spring Marathon (but open to all club members). Suz West will be leading the sessions, beginning with Yasso 800s this week.
As it is a seven-week block there will be a tapered version for those doing marathons early in April, such as Manchester. Everyone is welcome, regardless of your aim, speed or current fitness and the sessions are FREE. The sessions take place at Abbey Stadium, Redditch from 7:35-9pm.
Thanks to Suz for organising these sessions!