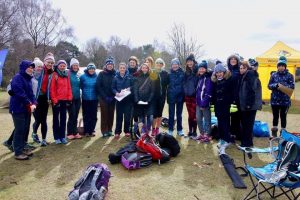 Team Managers Jude Glynn and Simeon Whiting will shortly be entering teams for the Autumn Midlands Road Relays on 21st September at Sutton Park.
The Relays are a great competitive team event open to all fully paid up club members, and one of the rare occasions when you can both participate in a race and also support others on their leg.
The club pays for teams to enter from our subscriptions, so as always please do sign up responsibly; illness and injury happen and can't be foreseen, but you should only sign-up if you're intending and available to run as the team entries are expensive.
1:15 pm Senior Men & Masters 6 stages of 5.88km
1:25 pm Senior Women 4 stages of 4.33km
To sign up or find out more please contact Jude or Simeon.