It's time to sign up for the Midlands 12&6 stage Road Relays which are held on Saturday 21st March at Sutton Park.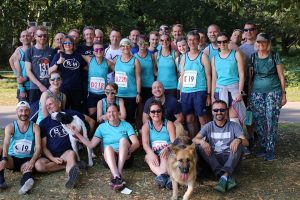 The men's race starts at 12:00 noon and comprises eight legs of 3.16 miles and four of 5.38 miles (long legs are 1-4). The women's race begins at 12:20pm and has six stages; four of 3.26 miles and two of 5.38 miles (long legs are 1&3). Open to all paid up club members – a great opportunity to put on your teal vest and represent your club!
If you'd like to run please get in touch with the relevant Team Manager; Jude Glynn for the Women's team and Simeon Whiting for the Men's team in plenty of time before the closing date for entries (8th March). If you haven't run in the Road Relays before, they will need your England Athletics number and Date of Birth. Please note that the entry fees for each team are paid for from club subscriptions, so members should sign up responsibly – illness, injury and other things can spring up unexpectedly, but please don't sign up unless you're intending to run. To find out more about the Relays and add the dates to your diary visit the Road Relays page here: http://bournvilleharriers.org.uk/road-relays/
To help you to prepare for the challenge, David Mountford is coaching targetted Thursday 'Relay Ready' reps sessions, and this Saturday (15th February) there will be an opportunity to train at Sutton Park itself, open to all members but especially relevant for those taking part in the Midlands Relays. The meeting point will be at the Town Gate car park by the visitor centre from 10:00am. The session starts at 10:30am and will comprise three sets of reps – on the hill at the start, the stretch down to Keepers Pool and the incline at the finish, jogging round the course to get to each one, with a warm-up and cool-down too. It will all be on tarmac so road shoes will be suitable.