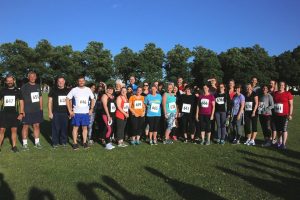 Our session tonight will consist of 36 minutes' running, over 3 blocks of 12 minutes with 1 minute recoveries.
You should have received an email about the transition group arrangements, so please check your inboxes/junk mail folders for that and reply to let us know if you'll be taking part. We hope that a number of you will join this group and become full members of Bournville Harriers. Please do chat to current members about the benefits of joining the club or if you're unsure of anything; they'll be happy to help.
Don't forget we're also holding a Beginners' Running Talk and Q&A after the session at 7:45pm (doors open at 7:30pm) in the ground floor meeting room at Rowheath Pavilion with Nic Sykes. You may want to bring along a snack for after your run if you're coming along to the talk. See you there!